RESEARCH DEVELOPMENT
FROM ECIS AND PARTNERS
Welcome to our research development hub, comprising of white papers, reports, and academic research. The following resources have been provided with permission from each respective organisation. Interested in featuring yours? Contact learning@ecis.org for more information.

Access Cambridge Assessment International Educations' educations briefs explore important themes in education. They explain why they're important, and demonstrate how they are relevant to the teaching and learning in your school.
Insightful is the place for all educators, leaders, and partners to share their ideas, experiences, and thoughts regarding all topics associated with learning. We are always interested to hear from people with article suggestions. Visit www.ecis.org/insightful to learn more.
You can also browse previous issues of Global Insights magazine, which has now been replaced with Insightful. We're currently in the process of adding archive articles to our new Insightful home.
April 2020 | Nov 2019 | April 2019 | November 2018 | April 2018

ISC Research is the leading provider of English-medium K-12 international school data, trends and intelligence. It has been collecting market intelligence and data on international schools throughout the world since 1994. Much of our data is gathered from primary sources (governments, established international schools, and market experts) by a team of skilled researchers, including a team of field researchers based in key locations of the world where international education is in most demand.

The Organisation for Economic Co-operation and Development (OECD) is an international organisation that works to build better policies for better lives. Our goal is to shape policies that foster prosperity, equality, opportunity and well-being for all. We draw on almost 60 years of experience and insights to better prepare the world of tomorrow.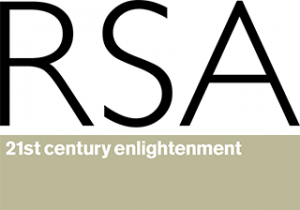 Exploring the schools that extend their impact beyond the school gates by working with the local community.
This RSA/ECIS report includes the stories of 11 schools in the UK, USA, Italy, and Israel that are committed to community partnerships. Schools Without Walls shows how these school's collaborations with local charities and voluntary organisations, professional bodies, arts and cultural organisations, colleges and universities, and businesses benefits students and the wider community.

WISE (part of the Qatar Foundation) is an international, multi-sectoral platform for creative thinking, debate and purposeful action. WISE has established itself as a global reference in new approaches to education. Through both the biennial Summit and a range of ongoing programs WISE is promoting innovation and building the future of education through collaboration. With grateful thanks to WISE for these ECIS-curated resources.