PHYSICAL EDUCATION
SPECIAL INTEREST GROUP
THE WORLD'S LARGEST #PHYSED DEPARTMENT!



We are a group of Physical education teachers working in International schools around the world. We voluntarily meet throughout the year to collaborate toward our main goal of creating our annual PE specific professional development.
Each year we find ourselves guiding the host school toward preparing workshops, keynote speakers and many of the behind the scenes logistics.
The ECIS (Educational Collaborative for International Schools) Physical Education conferences are based on the philosophy of 'Teachers teaching Teachers'. The majority of the workshops at our annual conference are presented by the delegates themselves, full time physical educators. The annual theme is set by the host school and all workshops are tailored neatly to support the theme. Since 1995 this concept continues to allow our delegates to share and grow in a unique manner.
You can contact our Chairperson, Dominique Dalais: ecispesig@gmail.com
Dominique Dalais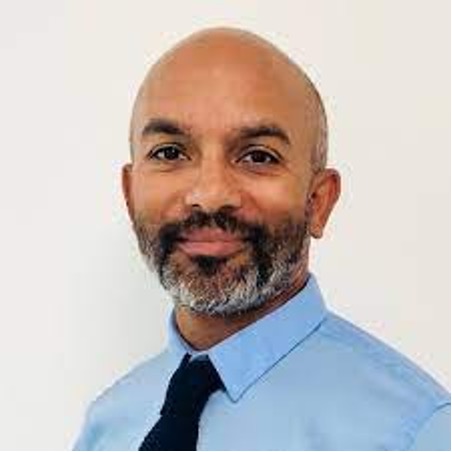 Dominique Dalais
Chairperson
Dominique is an international physical educator for 25+ years. He has been heavily involved in IB MYP Physical and Health Education as a practitioner, workshop leader, curriculum reviewer and facilitator. Dominique has more recently been involved in organising Webinars, podcasts and live discussions on physical and health education. He is also involved in promoting discussions on diversity, equity and inclusions with international school teachers and organisations.
Contact Dominique: ecispesig@gmail.com
Efi Karatopouzi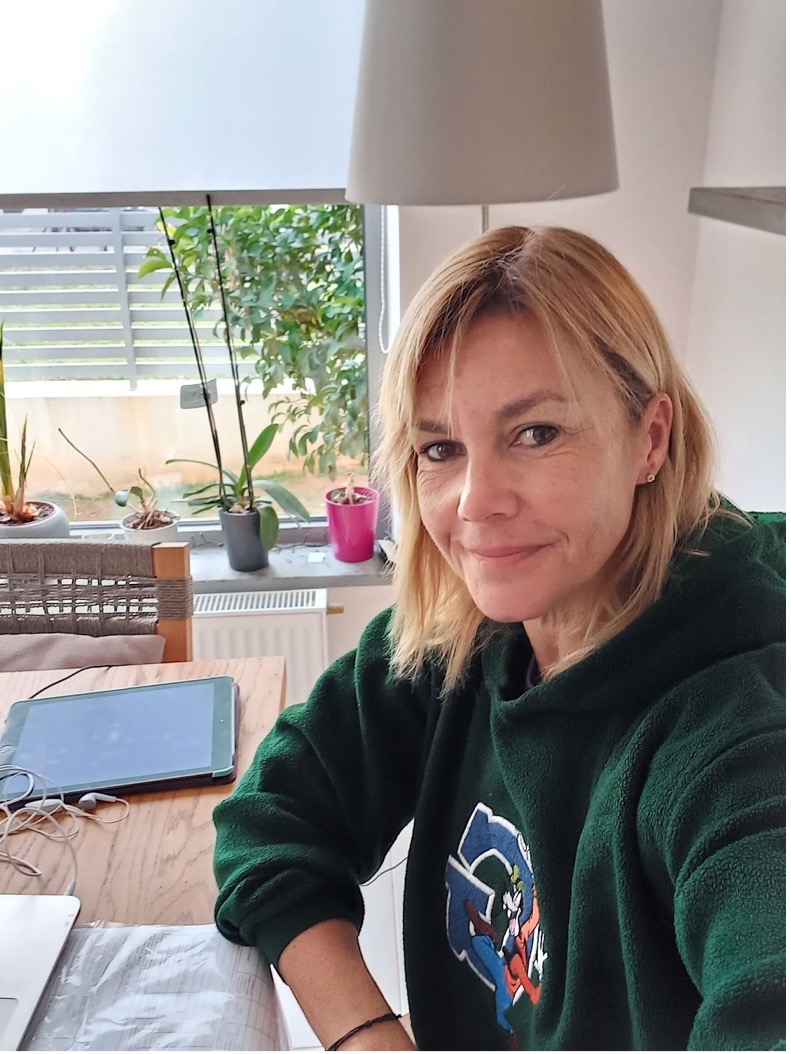 Efi Karatopouzi
Ms. Efi Karatopouzi earned her BA with a specialization in Track and Field at the School of Physical Education and Sports Science at the National and Kapodistrian University of Athens. In 2017, she earned her B.A. in Child Psychology at the University of the Aegean.  She is currently pursuing her M.A. in School Psychology. She holds a degree in Family-Kids Yoga and has participated in personal development courses on teaching methods for large classes as well as teaching physical education to kids with autism. She is an official Archery, Track and Field, and National Nordic coach. This year Ms Karatopouzi earned a Mindfulness Diploma as a Mindfulness -Based -Stress -Reduction Instructor (MBSR) from The Center of Mindfulness UMass Memorial Health Center.
Also, this year she earned her specialization in Special education teaching.  She holds a life-guarding certification from the Red Cross. Ms. Karatopouzi was born in Greece and grew up in Australia and Greece.  Ms.Karatopouzi has a rich experience in physical education. She has worked as a fitness teacher for many years in several sports clubs for adults and children and as a volunteer physical education teacher at Zanneio Institution, where she worked with abused children. She has been a member of the GreekNational Track & Field team for 15 years and has competed in national and international competitions in Greece and abroad.  She is co-founder and co-creator of Fitness Nordic. She is also the author of a children's book on exercise; a new way to make kids' fantasy work with creativity by listening and exercising.
Ms.Karatopouzi began working at ACS Athens in 2016 as a Physical Education Teacher in the Elementary School and has undertaken different posts in the Athletic Department in all three schools and in ACS Athens Summer Camp.  In 2017,she piloted a mindfulness program, called Mind Body Soul (MBS) for students in Junior Kindergarten classes, which will continue to run this year. The MBS Program is also continuing in a very positive way in all classes in Elementary school She presented her research findings about this pilot program at the International Mindfulness Convention, held in Slovenia. She has also offered her services voluntarily to the Youth to Youth Program at ACS Athens.
Michael Johnston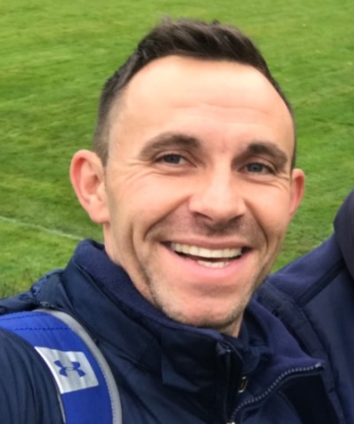 Michael Johnston
Moray House institute of Physical Education, Edinburgh University graduate and have taught physical Education in 5 countries from Scotland – England – Belgium – China – Switzerland.  Now HOD PE Zurich International School High school.  Lifelong learner and all round sports fan, who has always been inspired by the energy and expertise of the ECIS PE family, and their willingness to share good practise. Ceilidh Dance enthusiast!
Adam Llevo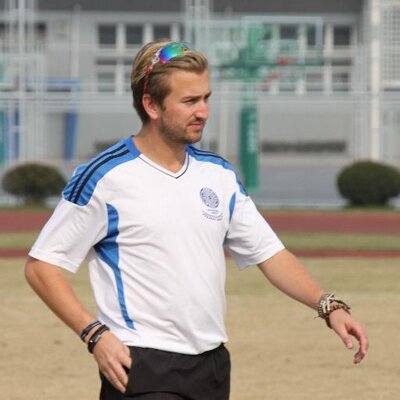 Adam Llevo
Adam is a physical educator originally from England, but has taught in England, China and Saudi Arabia across all ages. He has presented at a number of conferences across the world sharing his love of physical education and meaningful technology to educators from all subjects, not just PE. Adam is a Google Certified Educator, Google Innovator, Google Trainer and Apple Teacher! He enjoys using his knowledge by making his life easier, by 'working smarter, not harder'.
DECEMBER 2022: EPISODE 1
In conversation with #ECISPE2023 Keynote, Sherri Spelic.
WATCH HERE
---
JANUARY 2023: EPISODE 2
In conversation with  #ECISPE2023 Keynote, Greg Dryer.
WATCH HERE
---
FEBRUARY 2023: EPISODE 3
In conversation with  #ECISPE2023 Keynote, Emily Meadows
WATCH HERE