ECIS & NEASC LEADERSHIP CONFERENCE 2022
ECIS & NEASC LEADERSHIP CONFERENCE 2022
ST ALBANS: 06-08 APRIL
VIRTUAL: 20-22 APRIL
THE THEME: REFOCUS, RETHINK


REGISTRATION IS NOW OPEN FOR BOTH CONFERENCES! Read more below.
The 2022 Conference theme Refocus, Rethink welcomes school leaders and other educators to conversations and collaborations that reflect what we do best: learn from experience. The disruptions we have experienced since early 2020 – global, societal, environmental, educational – give international schools a powerful platform to reset conditions in which learners young and old will operate in the years ahead.
How can we best prepare future global leaders and influencers for the world they will face? With all that we have learned, let us refocus and rethink that challenge together.
For 2022, we have TWO leadership events: Face-to-face in St Albans, followed by a virtual event two weeks later.
NEWS: Exhibitor Sponsorship Opportunities available (2 remaining): LEARN MORE
OFFICIAL CONFERENCE SPONSORS


THE ECIS CONFERENCE EXPERIENCE

TRACKS (ST ALBANS & VIRTUAL)

· How can we sustain strong leadership knowing the pressures of leading schools?
· How well suited are our traditional hierarchical leadership structures in meeting today's international school challenges?
· How do we cultivate aspiring leaders today, to ensure effective future leaders tomorrow?
.

· What learning structures best meet the challenges of our time – and our future?
· What aspects of today's curriculum must stay and what aspects need to be reconsidered?
· How can we strike the right balance between content, competencies and character?
.

· How should current research on how students learn alter how we measure success? 
· How might assessment practices encourage a risk-taking and collaborative – rather than a compliant and competitive – learning spirit in our schools?
· How might greater attention to non-academic elements – including wellbeing – help to promote happy, healthy, prosperous learners?
.

· How should values like equity, justice, diversity and inclusion find expression in our schools?
· How can our international schools be beacons of student empowerment, inside and outside the curriculum?
· To what extent do our systems and practices further systemic inequalities– and what do we do about it?
.

· Given a future that is volatile, uncertain, complex and ambiguous, how might the roles of staff and parents evolve in international schools?
· How can our schools become more positively impactful and inviting professional learning communities for all staff?
· How might a renewed focus on wellness benefit staff, students, and families?
.

· How can timetables be rethought to add more value and impact where we need it?
· How can schools better unleash the 4 C's – communication, collaboration, critical thinking and creativity – to support deeper learning?
· How might learning in our schools better reflect the agile, hybrid, in-flux nature of the world beyond school?
.
IGNITE: KEYNOTES WITH ADDED INTERACTION

Traditionally with keynote speakers, once they leave the stage, there is little opportunity to have more in-depth conversations. With the Igniters at Leadership 2022, the conversations continue (both for the face-to-face and virtual conferences), so delegates will be able to arrange a time to speak further, be it in person at the event, or at a later date and online. We're excited to launch this new format, and we hope that you can be part of it in April 2022.
ST ALBANS: TICKETS
3-DAY CONFERENCE-ONLY TICKET INCLUDES:
· Ticket for one individual
· Access to Main Conference (06-08 April)
· All Refreshments & Lunches during Conference
· Drinks Reception
· Access to Exhibition Hall
Non-member: £500
ECIS Level 1: £450
ECIS Level 2: £425
ECIS Level 3: £400
.
3-DAY CONFERENCE TICKET PLUS ACCOMODATION INCLUDES:

· Ticket for one individual
· Access to Main Conference (06-08 April)
· All Refreshments & Lunches during Conference
· Drinks Reception
· Access to Exhibition Hall
· 3 nights accomodation at Sopwell House
· Access to Spa and Gym
· 05 April: Dinner and Room | 06 & 07 April: All meals and Room | 08 April: Breakfast & Lunch
Non-member: £1650
ECIS Level 1: £1485
ECIS Level 2: £1402.50
ECIS Level 3: £1320
ST ALBANS: EXHIBITOR PACKAGES & SPONSORSHIP
SPONSORSHIP OPPORTUNITIES AVAILABLE: LEARN MORE
FOR ALL BOOKINGS AND SPONSORSHIP DETAILS, PLEASE EMAIL EVENTS@ECIS.ORG
.
TICKET PLUS ON-SITE ACCOMODATION
ECIS MEMBER £2200+VAT
NON-MEMBER £3000+VAT
· 1 STAND & 2 CHAIRS
· ALL REFRESHMENTS & ALL MEALS
· DRINKS RECEPTION
· OPPORTUNITY TO ATTEND ALL WORKS
· 1 DOUBLE ROOM (TWIN OCCUPANCY) AT SOPWELL HOUSE (05-08 APRIL)
· SPA & GYM ACCESS
.
TICKET ONLY (NO ACCOMODATION)
ECIS MEMBER £1600+VAT
NON-MEMBER £2000+VAT
· 1 STAND & 2 CHAIRS
· REFRESHMENTS & LUNCHES
· DRINKS RECEPTION
· OPPORTUNITY TO ATTEND ALL WORKS
ST ALBANS: OFFICIAL SPONSORS
From our sponsors: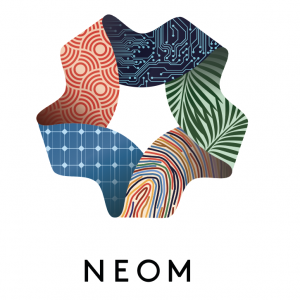 NEOM is a new vision of what the future could be. It's an attempt to do something that's never been done before and it's coming at a time when the world needs fresh thinking and new solutions. Put simply, NEOM will not only be a destination, but a home for people who dream big and who want to be part of building a new model for sustainable living. LEARN MORE
.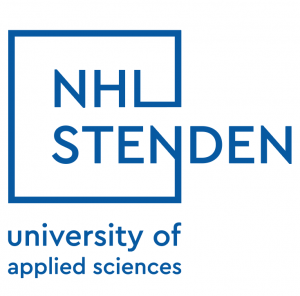 Our multi-campus university of applied sciences is firmly rooted in the northern part of the Netherlands where we are based, while at the same time maintaining a strong international focus. At all our Dutch and international branches, we are always looking for new ways to successfully integrate education, research and the latest developments in the professional world. LEARN MORE
VIRTUAL: TICKETS

VIRTUAL: SCHEDULE OUTLINE

Registration is now open for both conferences! Visit the respective links below to learn more.

Nestled in 12 acres of Hertfordshire countryside in St Albans, Sopwell House is a 4 star Georgian country house hotel within easy reach of Luton, Heathrow, & Stansted airports, and a short journey from central London by train. We are offering a conference ticket which includes accommodation at Sopwell House. When booking this package, delegates will not only get a 3-course dinner each night, but also have access to the world class Cotton Mill Spa & Gym.