Finding Opportunity in Challenge: Differentiation
Paul Magnuson, Director of Educational Research, Leysin American School.
Earlier this summer I wrote about a student who proposed continuing some degree of remote learning even when we return to face to face learning (What If?, July 1). Her emailed request has been running through my mind all month:
I wanted to know … if I could have the option to not go to class and instead go to a supervised study place … where I could work alone like we did during the online schooling period … 
This student's goal is not to avoid learning, but rather to maximize her time in order to focus on the learning she cares most deeply about. She may also be thinking that she could eliminate some of the distractions found in most classrooms. And she might be politely letting us know, if we read between the lines, that time spent in class, though perhaps as effective as possible for a group of students, can be quite inefficient when viewed from the perspective of an individual student.
If she were able to run this experiment, attending some of her classes just occasionally while completing the work on her own time, what might we find out? Well, the null hypothesis is that there is no difference between what she learns while working on her own than when she is working in a classroom. As teachers, we'd probably like to think that this experiment would reject the null hypothesis because she would have learned more with us. But there is the possibility that we'd reject the null hypothesis because she learned more while working in her own suggested style, largely independently.
What she is suggesting, based on some follow up emails, is a bit more nuanced. She is suggesting that she be able to attend fewer classes, not simply be physically absent all the time. Further, she is suggesting that when the teacher feels her presence is necessary or helpful, she would attend the face to face class. She is also suggesting that a bit of a fail-safe be built into the arrangement, meaning she would have to regularly demonstrate that she is doing well in the class in order to continue her remote, independent learning.
While listening to the September 10, 2019 podcast with Howard Rheingold and Will Richardson (Modern Learners) this morning, it struck me why my thoughts this summer have continually returned to this request. This student is not asking for anything more than a bit of differentiation, albeit a bit more than we usually talk about. She is asking for differentiation that spans across classes (attending some more than others, meeting minimal requirements in some and diving deep in others) and modalities (face to face and online).
Until this morning, differentiated instruction, I'm almost embarrassed to admit, was for me something boxed in by the classroom, by the bell schedule, and by the individual teacher. But of course differentiation is much broader. Differentiation is allowing learning to happen in different ways and does not need to be defined by the classroom, the period, or the teacher.
In my previous post I lamented a bit about the discrepancy between the reasonableness of creating a hybrid of face to face and remote learning and the administrative quicksand I felt I had stepped into. There is, however, opportunity in challenge. The upcoming 2020-2021 school year should indeed be quite full of opportunity.
Expanding the notion of differentiation (at least of my previously limited definition of differentiation, the one that I wasn't aware I was constrained by) is quite suddenly very easy to picture, due to this fall's biggest challenge at my boarding school: beginning face to face instruction with some students in quarantine, some students in their home countries, and some unknown number of face to face students who get sick during the course of the year and find themselves temporarily quarantined as well.
Teachers are going to need to provide instruction which is both face to face and remote. The shift in perspective that the COVID challenge affords us is this: face to face instruction need not be our default teaching and learning mode, from which we deviate only when required to by the impact of the virus. A hybrid model, combining face to face and remote learning, should be the default instead, normalizing the needed transition for students and teachers between the two modes.
If we shift our thinking in this way, and then read this student's request again, I think you'll feel much more of the opportunity in her words, and much less of the challenge:
I wanted to know … if I could have the option to not go to class and instead go to a supervised study place … where I could work alone like we did during the online schooling period … 
Well, yes, actually, you can do that. Other students are doing the same thing, because of the strategy we've developed to contain COVID, so you might as well give it a try, too, if you feel it is best for your learning. The only thing that is different, really, is the reason for why you are opting for remote learning. While staying healthy is the reason the school needs to change, your reason – believing that you will learn more – is also valid.
We've turned a challenge into the opportunity to differentiate teaching and learning on a whole new level, affording the best possible and highly personalized learning experience for this student and others. Yes, we'll have to change how we teach so that we can accommodate the students who have no choice but to learn remotely. That will take some serious time and effort, no doubt about it. However, our solution for the containment of the virus opens up a whole new world of differentiation, one in which this student's request is not only reasonable, but doable, for her and for others.
I can picture us walking over the administrative quicksand I felt earlier. It's hardened into a path to places we weren't even thinking about as we headed into the start of the school year. Let's not let the opportunity to cross it be lost.
ABOUT THE AUTHOR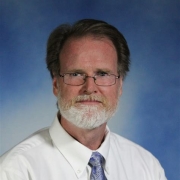 Paul Magnuson is the director of Educational Research at Leysin American School and adjunct faculty for the International Education Program of Endicott College. His interests include student agency and self-regulated learning for students and teachers.
pmagnuson@las.ch
https://www.ecis.org/wp-content/uploads/2020/08/hguo.jpg
1162
1778
ECIS
https://www.ecis.org/wp-content/uploads/2018/06/logo_temp.png
ECIS
2020-08-03 09:46:10
2020-08-03 09:56:20
Finding Opportunity in Challenge: Differentiation