Writing in the world language classroom does not have to be simplistic
Isabelle Wolfe
Language Teacher, International School Aberdeen
More often than not, writing in a typical world language classroom setting implies the students putting sentences together related to the topic they are learning at that time and more often than not students throughout their years of language instruction at school would write a paragraph describing themselves with a few variants over the years in the number or the length of sentences. However, does writing have to be limited to the topic being learnt/ taught in the curriculum?
Very often when the suggestion of creating a student multilingual newspaper is put forward, such an idea is met with reactions ranging from incredulity to disbelief and to a certain blasé attitude. "There's no point" "Nobody reads it" "This is not in the curriculum" "The kids don't have the vocabulary" "We don't have time" …
In order to be successful, writing needs to have two main elements: a purpose and an audience. My students range in age from elementary to high school. For sure, students should not be restricted by their vocabulary and should be entitled to have the same writer's voice they have when they write in their mother tongue. I firmly believe that there cannot be language acquisition if there isn't a meaningful message being conveyed.
When I started thinking about a digital multilingual paper, we had been in virtual school for 6 weeks already and were going to be for another 4 weeks. Therefore, the topic that I found the most relevant was what they were experiencing. Lockdown was therefore an obvious choice. This topic is relevant and meaningful to our students. What does it mean to them? How did they go through this experience? Would the lack of vocabulary prevent the students from expressing themselves and what about their restricted grammar? Does it have to be perfect? However, should we not worry instead about their lack of voice rather than their lack of vocabulary?
As Stephen Krashen says "Learning-inspired approaches, normally tied to a syllabus, will emphasize the production of knowledge about the target language, especially its grammatical structures, at the expense of communicative skills. They will hardly meet the learner's immediate goals. If not offset by a lively and charismatic teacher, the learning-inspired approach will drain the motivation, especially considering that proficiency in a foreign language can take a long time to be attained.
The efficient teaching of languages isn't that tied to a packaged course of structured lessons based on grammatical sequencing, translation or oral drilling, nor is the one that relies on technological resources. Efficient teaching is personalized".
As the students wrote and shared their experiences of lockdown, they then made the exercise highly personal. As a teacher, I learnt a lot about them such as for example, the huge disappointment one of them felt when he missed out on a basketball camp he was looking forward to for months and another missing out on a field trip to London .. By letting the audience know about their experiences and their ideas, a close relationship is then built between the teacher and the students which enables us to establish a more personalised relationship.
Teachers who have created positive teacher-student relationships are more likely to have above-average effects on student achievement. Stephen Krashen also states that "efficient teaching is based on the personal skills of the facilitator in building relationships and creating situations of real communication with comprehensible input focusing on the learner's interests." When students write, grammar is used in context and the teacher, as the facilitator, can then lead the students into using specific syntax or grammatical structures.
The next question that we should also consider is the following: what is the best medium to convey the students' messages? One thing that the pandemics have taught us is that we need to "make things better" as John Hattie says. We cannot ignore virtual school and one of the teachings that have come out of virtual school is that educators should use social media in a safe classroom environment.
Indeed, after all, how many school-age students do we routinely see reading a "traditional" printed newspaper versus how many do you see reading their phones going through different news websites? Not only the written form is conveyed digitally but in some cases exclusively via social media. This is why our first edition is digital and features a blog. To this day, the blog has reached a total of 171 views for a student population of 300 students in middle and high school. Visible displays within the school along with a social platform are the two avenues that need to be explored so that the students' articles are the most accessible and be ultimately read, which is after all what writing is about.
At the International School of Aberdeen, where I currently teach, we are in the process of writing our second edition. In the light of the current news, the topic chosen is "No to racism". I have no doubt that this topic should generate opinions and views in our
international school. After all, even though the students might not know the French word for "respect", I am sure they can still express their opinions on this topic.
For a link to the first edition of our French newspaper, click on this link.
What do you think about the points raised in this article? We'd love to hear your feedback.
REFERENCES
ABOUT THE AUTHOR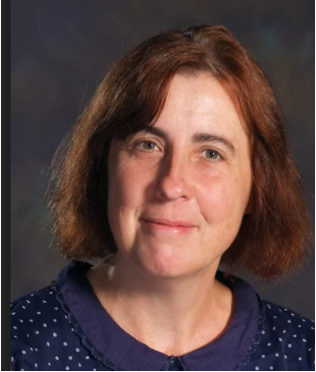 My name is Isabelle Wolfe. I am the language subject leader at the International School of Aberdeen. I teach French in Middle and High school as well as the French Mother Tongue programme to our French native students. Prior to teaching at ISA, I have been teaching in England, Australia, and Egypt.
https://www.ecis.org/wp-content/uploads/2021/05/writing.jpg
964
1404
ECIS
https://www.ecis.org/wp-content/uploads/2018/06/logo_temp.png
ECIS
2021-05-20 13:38:05
2021-07-27 16:33:45
Writing in the world language classroom does not have to be simplistic