Webinar: Transformative Outdoor Learning for Restoration and a Sustainable Future.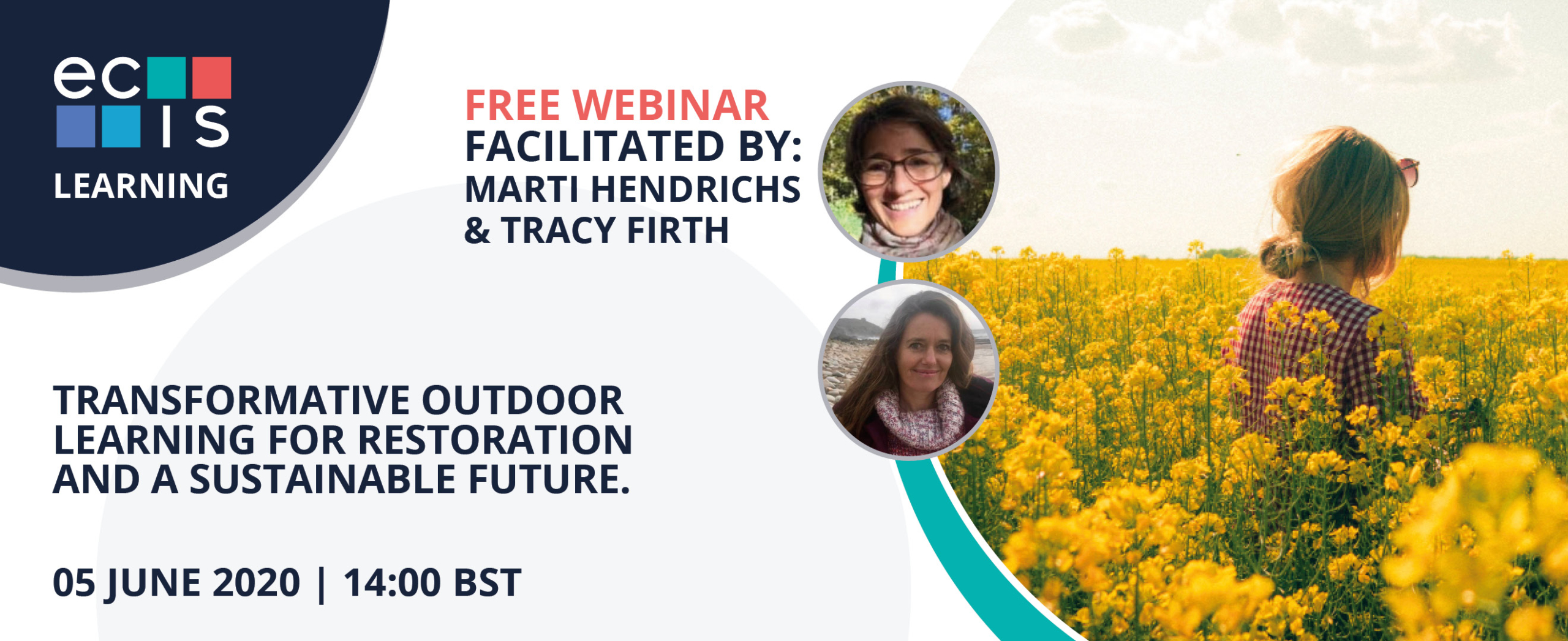 Webinar: Transformative Outdoor Learning for Restoration and a Sustainable Future.

FREE WEBINAR
05 June 2020, 14:00 (BST)
There has arguably never been a more important time to focus on transformative learning and no better space to do this than outdoors. The benefits of Outdoor Learning are well researched and include improvements in mental, physical and social health. These are critical factors for consideration as children are starting to return to school globally and are experiencing different situations and challenges. The increased motivation as children become immersed in Outdoor Learning can promote restoration, re-connection and resilience.
In this webinar, we will be looking at the elements of a balanced, holistic approach to learning (head, hands and heart) and the necessity of interconnecting all elements in order for deep learning, authentic agency and subsequent action to evolve. We will be focusing on:
·         The science and knowledge involved in sustainable learning through sharing some of the work that has been taking place at the internationally acclaimed Vienna International School Eco-Lab and exploring impacts of this work with relation to the UN's Sustainable Development Goals (SDGs).
·         The beliefs and actions (or inactions), so many of which we are completely unaware,  that result from our individual and cultural narratives, and suggestions for ways in which to open minds and hearts with regards to our natural world.
·         The powerful feelings that a connection with nature evokes and how, through mindful practise outdoors, we can change relationships and attitudes.
As educators who are in the prime position to facilitate transformative Outdoor Learning, we invite you to join us on June 5th for this interactive and hopefully transformative webinar.
Please enter your contact details in the form below, then click "Submit".