ECIS STUDIO
PODCASTS & WEBINARS
ELEVATING VOICES IN THE INTERNATIONAL SCHOOL WORLD
CANversations, ECIS Loft, ECIS Book Club, and ECIS Talks is now ECIS Studio – Podcasts, webinars, and more!
The #ECISStudio is a virtual gathering committed to providing unique insight to current issues that international educators are experiencing. Through discussions with thought-provoking practitioners, attendees will expand their teaching repertoire and actively collaborate and make connections.
The objective of the #ECISStudio is to elevate the voices of the international community by showcasing diverse voices and perspectives. The #ECISStudio facilitators ensure that each session concludes with a clear and immediate takeaways…and a bit of fun along the way!
Plus, we will share inspirational reads via the Studio Book Club.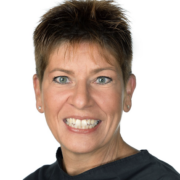 Nancy Lhoest-Squicciarini is the Lead Facilitator and Trainer for the ECIS. For over a decade, she has been a trainer for both the ECIS Middle Leaders Certificate Programme and the Principals' Training Center (PTC). Nancy is one of the network leaders for @WomenEdLux and is the Chair of the ECIS "Women in Education" Special Interest Group.
For Learning2 Europe, she serves as a mentor/coach and supports with the organisation of conferences.  With over 35 years of experience in education (including as a Middle School teacher for 24 years), Nancy's previous roles include Head of Community Relations at the International School of Luxembourg, Assistant Principal responsible for Teaching & Learning and Professional Learning, and Chair of the ECIS Curriculum and Assessment Committee.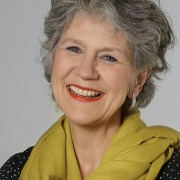 Until recently, Sarah Kupke was the Head of the Sindelfingen Campus at the International School of Stuttgart. Before moving to Germany in 1990, she taught in primary, secondary and special education as well as teaching undergraduate education at the Froebel College in London, UK. Sarah has worked with Debra Rader, to lead Intercultural Understanding institutes since 2019. Passionate about the learning process, Sarah believes that intercultural understanding is vital to our appreciation of one another. Mutual respect, a genuine interest in each other, the ability to empathise and show compassion are attitudes and values that we continue to learn throughout our lives and need to be intentionally taught in schools as well as in the home.