The future of education is student-centered and personalised
Graham Glass, CEO
CYPHER LEARNING
Education has undergone many changes in the past few years. The most significant is the shift from a teacher-oriented approach where educators are the main providers of learning materials to an environment where students take full ownership of their learning.
The role of technology will become increasingly important in the years to come. Both of these innovations can provide a student-centered approach and make learning personalised. Therefore, schools need to rethink their teaching methods to accommodate each student's needs, interests, personal challenges, life experiences, and cultural identities to maximise learning outcomes and prepare them for future careers.
When designing learning materials, teachers need to listen closely to their students and follow the student-centered learning principles. Using technology, educators can present real-world problems, track competency progress, enable students to take ownership of their learning, and make learning available anytime and anywhere.
Student ownership of learning 
Student autonomy is essential no matter where learning takes place. It helps students find a balance between individual study and frontal instruction, collaboration and reflection, and formal evaluation and self-assessment. Additionally, autonomous learning boosts student confidence, logical thinking, problem-solving skills, and sense of independence.
Using a learning platform, teachers can support student ownership in the classroom and beyond.
For example, competency-based learning enables teachers to associate competencies with class content. For example, to progress to another class, students need to prove mastery of the Meteorology competencies and know the most important stages of a weather forecast.
Personalised learning paths are based on each student's progress, are flexible as they can be adapted constantly, and require autonomy as each student has an individual path.
As learning platforms are getting smarter, they provide personalised learning recommendations.
Students find it easy to collaborate with one another in digital spaces through groups, chats, or discussion forums. Whenever they get stuck on an assignment or need some additional help, they can just message their classmates or teachers and get an answer immediately.
Greater flexibility and accessibility
Educational technology (edtech) personalises the learning journey while supporting your students' individual needs by catering to various abilities and interests.
Technological advancements and many systems with built-in accessibility features such as text-to-speech, high contrast themes, or underlined links settings make learning more comfortable and inclusive for everyone.
Students can use their devices to access their learning materials and join live or recorded sessions by their teachers, or even attend watch parties. The greatest advantage is that students don't have to be in the same location while engaging in these learning activities. For example, they can join a watch party from their homes, cafes, or parks. Since these are informal, students tend to engage more and express their opinions openly. Learning becomes flexible, making students engage more in their learning and get better results.
When considering student learning needs, it's important to adopt learning solutions that come with the integrated offline mode. Students can continue learning seamlessly regardless of their internet connectivity. Students and teachers from rural areas can continue their education even when not connected to the internet.
Focus on relevant issues, not seat time 
One of the biggest concerns related to the educational system is that students are preparing for jobs that don't exist yet. While multiple industries have changed over the years, the educational sector remains the same. Therefore, it's important to ensure that all students become digitally literate by implementing edtech in classrooms. It's also just as important to allow students to demonstrate an understanding of a subject using a variety of assignments that prove their 21st-century skills.
Students tend to be more motivated and engaged in classes that they find relevant. With the help of a learning platform, teachers can design classes based on their students' interests and allow them to go through those materials at their own pace.
What's more, teachers have more opportunities to create engaging content, use project-based learning, and even explore VR/AR to make lessons more relevant. For instance, project-based learning allows students to get out into the real world and explore issues related to their community. They get to understand the different aspects related to work areas such as business or local government and even find career pathways that they could explore in the future.
Instead of focusing on how many hours students spend each day preparing for a subject, teachers get an overview of the progress made in a lesson, group assignments, or forum postings.
Enable skill development 
Edtech enables students to improve their skills and prepare for future jobs. Modern learning platforms act like proactive assistants by providing personalized recommendations. For example, each student gets recommendations of classes and materials to check out or collaboration groups to join to improve their skills. In this way, they get a completely customised learning experience that's more engaging and appealing.
Competency-based learning tracks student progress and provides a detailed view of how they understand certain concepts. This way, teachers can identify problem areas immediately and ensure that no student falls behind in their learning. These recommendations are based on previous performance.
For example, if a student gets an A on a quiz, they can also get a bonus recommendation from their teacher to watch a video or read an interesting article to enhance their skills. At the same time, if more students score below a certain level, the teacher can tweak the class content or provide additional materials which help better understand the concept.
Key takeaways
There is no denying that the future of education puts students at the center and provides personalised learning journeys. However, it's difficult to orchestrate a student-centered approach following a hierarchical, top-down structure.
Edtech simplifies the transition and provides continuous assistance for teachers and students. Students should be given more opportunities to take ownership of their learning. It's also important to personalise the learning experience according to each student's individual needs and interests. Moreover, focusing on competencies means that students and teachers see progress in real-time and can adjust their strategies accordingly.
Additionally, with the help of personalized recommendations, students are more engaged in their learning, improve their skills, and achieve better results.
About the author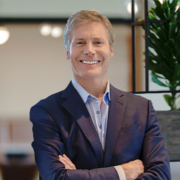 Graham Glass is the CEO of CYPHER LEARNING, an e-learning company that provides an intelligent learning platform empowering schools, businesses, and entrepreneurs worldwide to reimagine online education and deliver the best learning experiences. For more insightful articles on Edtech, visit the NEO Blog.
Bibliography 
Cheong, V. A. P. B. M. S. (2021, March 7). Autonomous Learning as a Sustainable Approach to Learning – The Techducator.
Kaput, K. (2018). Evidence for Student-Centered Learning. Saint Paul, MN: Education Evolving.
University of Birmingham. (2022, February 15). Lecture Watch Parties: Creating Community and Maximising Learning Opportunity- MicroCPD.
Stauffer, B. (2022, January 10). What are 21st century skills? AES Education.
https://www.ecis.org/wp-content/uploads/2022/09/cy1-scaled.jpg
1331
2560
ECIS
https://www.ecis.org/wp-content/uploads/2018/06/logo_temp.png
ECIS
2022-09-15 06:37:52
2022-09-15 07:57:00
The future of education is student-centered and personalised