School Governance in the Age of Covid-19: How Effective Boards Ensure School Survival and Continued Success
Ray Davis, Senior Consultant, The 5Rs Partnership
There has been much speculation about the longer-lasting outcomes of the remote learning challenges that schools across the globe have experienced as a result of Covid-19. The pandemic has brought unparalleled challenges but has also been a catalyst for some exciting thinking and invigorating ideas on the nature of the future of pedagogy and learning.  Educators, school leaders, and students have responded well and adapted very quickly to a new paradigm which has tested and challenged the traditional way of teaching and learning. Our education systems are not known for initiating rapid changes to the ways in which they operate, however, the experience of adapting teaching and learning in response to the current pandemic has demonstrated that effective change can take place more rapidly than previously thought.
As educators look toward implementing new ways of teaching and learning it is also a time when school Boards can begin to identify what they have learned about effective governance during the Covid-19 crisis. Forward-thinking Boards are now asking themselves how they might turn the crisis into future opportunities and how they might implement more effective ways of operating to ensure the continued sustainability and the promotion of continuous school improvement. School Boards have grappled with a wide range of challenges that have necessitated rapid decision making, often in realms that they previously had never considered. Good governance and strong leadership has always been the key to school success. For many schools during the present crisis good governance and s leadership is now a necessity for survival as well as success.
Sound Governance during Crisis Situations:
The schools that will emerge in good shape from the current world health crisis will have Boards that have implemented sound features of accomplished governance such as those below:
Having a positive mindset and taking the opportunity to be aspirational and ambitious. (Considering how the school may emerge from this challenge stronger, more engaged, and more capable than before);
Ensuring that there is a strong degree of trust in and amongst the Board and the school leadership and that the Head of School/Board partnership is functioning effectively;
Creating trust amongst all stakeholders through dialogue and actions and not just through public statements;
Reaffirming the Head of School as the leader of the school community and ensuring that the respective roles, responsibilities, and authority of leadership and governance are fully understood and acted upon;
Ensuring that all Board members are engaged in the decision making and not just the Board Chair and Head of School;
Ensuring that all decisions are well-aligned with the school's guiding statements and protect the interest of students;
Creating the understanding that decisions taken during the crisis may affect the school well into the future;
Creating operational practices that allow for agility in decision making and strategic planning – (Many of the most successful organisations have moved to 90-day strategic planning and have reshaped Board committees and committee membership to bring in specific expertise to address particular challenges);
Insisting on confidentiality of Board discussions and decisions, and identifying who is responsible for communicating decisions to stakeholders– (usually the Head of School);
Keeping the school community connected and engaged by having a well-developed and comprehensive communication policy to keep all stakeholders, families, students, and staff, informed in a timely and considered manner;
Having established policy and practice in relation to privacy and the disclosure of information;
Ensuring that the Board understands the pressures that school leaders and staff have been under during the crisis and supporting them with their task as well as supporting their well-being.
Reviewing and adapting strategic initiatives and their timelines;
Having a predetermined proactive role with risk management and compliance requirements and making realistic assessments of potential outcomes;
Advocating for and facilitating staff training to manage risk;
Keeping the school community connected and engaged by having a well-developed and comprehensive communication policy to keep all stakeholders, families, students, and staff, informed in a timely and considered manner;
Having well established and effective links with external agencies – (health, law enforcement, local and national government agencies, social service agencies, specialised professionals and embassies);
Actively engaging in dialogue and sharing information with other schools and with educational associations;
Shifting development priorities where necessary to ensure that the school has the technological capacity to provide engaging distance and remote learning;
Ensuring financial stability by considering new models of financial planning and management;
Establishing an early commitment to the issue of refunds to parents in areas such as tuition fees, transportation, catering, Boarding, activities etc.;
Establishing future fee levels based on data as well as objective market evidence;
Identifying alternative forms of income;
Developing sound models to predict future enrolment;
Reviewing and revising future contingency commitments;
Establishing a compensation philosophy and reviewing school leader and staff salaries to ensure retention and recruitment of staff in uncertain times with the challenges of international travel, nationally imposed travel and quarantine restrictions, and uncertainty about future enrolment levels;
Establishing a plan to retain school leaders: Ensuring that the Head of School and senior leaders feel valued by the Board and developing a long term succession plan for school leadership;
Recognising that the pandemic has brought another  dimension to the management of well-being and ensuring that strategies are implemented to manage student and staff self-care, emotional well-being, and mental health;
Ensuring that appropriate protocols are in place to ensure the safeguarding of students engaged in remote learning;
Ensuring that appropriate support is provided for the individual needs of students.
Questions Boards should consider as schools begin to re-open to students:
As schools begin to reopen their doors to students it now makes sense for Boards to spend some time over the coming months reflecting upon what they have learned from the experiences of responding to the Covid-19 crisis. Some useful questions for Boards to reflect upon include:
How prepared were we to face the immense challenges of such a pandemic?
Did we have the organisational structure necessary to review the challenges faced and make appropriate decisions in a timely manner?
Did we have the necessary data that was required to inform our decision making?
Did we have a communication policy that satisfactorily kept stakeholders informed?
Did we have the necessary external links with experts and professional bodies to assist us in our decision making?
To what extend were our risk management protocols effective in dealing with the challenges faced?
Did we have a suitably nimble and agile approach to implementing our strategy?
To what extent are we now prepared to meet the challenges of a future crisis?
If we could go back in time, what would we have done differently?
Looking to the future, it will be necessary for Boards to consider these three questions:
Are we accurately able to gauge the effectiveness of the actions taken over the past months on the school's reputation?
Do we have a suitably effective and renewed plan for a marketing plan to ensure the sustainability of enrolment?
Are we able to accurately assess the most appropriate level of tuition fees and ancillary fees for the coming and successive school years in order to ensure the financial stability of the school whilst maintaining its affordability for parents?
In conclusion, schools that emerge from the current health crisis in a strong position will do so because of sound governance and strong and informed leadership. The attributes necessary to govern well during the risks and uncertainties of a crisis have been outlined above. It is now time for Boards to take the opportunity to reflect upon their response to the crisis and to develop governance action plans that not only enable them to strengthen the effectiveness of their governance responsibilities but enable them to become more proactive in successfully meeting the unknown challenges that lay ahead.
Please contact Ray Davis at r.davis@5rspartnership.com. for further information on governance support.
Thoughts to share about this article? Let us know below.

ABOUT THE AUTHOR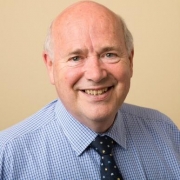 Ray Davis is currently the Senior Consultant with The 5Rs Partnership (www.5RsPartnership.com)  and is based in Melbourne, Australia. He has been a Head of School in three international schools and a national school in the UK and is the former Director of School Evaluation with the Council of International Schools (CIS). The 5Rs Partnership is a global consultancy specifically for schools in strategy planning, marketing, and market research, reputation management, and governance, established in 2004.
https://www.ecis.org/wp-content/uploads/2020/09/board1.jpg
1280
2454
ECIS
https://www.ecis.org/wp-content/uploads/2018/06/logo_temp.png
ECIS
2020-09-16 06:02:49
2020-09-16 06:38:52
School Governance in the Age of Covid-19: How Effective Boards Ensure School Survival and Continued Success