Child Protection – Teaching Staff
£40.00
This Course is aimed at Teaching Staff. If you are Support Staff or a Governor/Owner, please see our other Child Protection courses which have been tailored for you.
ARABIC | ENGLISH | MANDARIN | SPANISH
At ECIS, we believe that establishing a successful "safeguarding culture" in a school results from professional learning that includes everyone who works in or for a school — from teaching staff through school leadership and governing stakeholders. Understanding and applying the best safeguarding practices and behaviours is not for teachers alone; nor is it for school leaders alone, nor for trustees or governors alone. A vibrant and effective child safeguarding culture is a community responsibility. Each group of stakeholders must feel confident that all adults in the system are playing a vital role in ensuring a safeguarding culture.
Our certificate programme in child safeguarding is designed, therefore, around this principle of community responsibility. As a participant in our programme, you will learn how the recruitment and on-boarding of new staff, the creation and implementation of policies and procedures, and the oversight of school leadership and the associated governing body are interconnected and mutually-reinforcing areas of building a safeguarding culture. We assess your understanding with case studies throughout the module because we want to ensure that, no matter how you identify yourself as a stakeholder in your community, you understand how the pieces are connected, so that you may rest assured that your school is building the best child safeguarding culture that it can.
The course is passed and a certificate issued if you score 70% or more in the final assessment.
NOTABLE FEATURES
Online course is mobile-friendly as well as desktop-friendly: you can use any device to take the course!
Highly interactive quizzes to check for comprehension, with immediate feedback
Tailored courses for different staff members in your school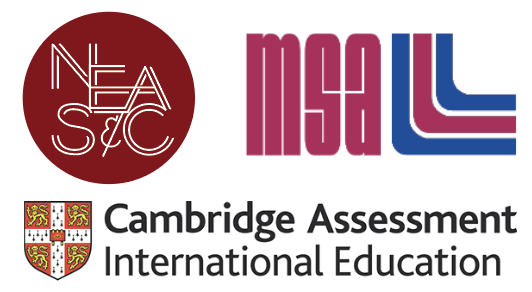 NEASC, MSA, and Cambridge Assessment International Education recognise completion of the ECIS Child Protection Certificate as evidence of alignment with accreditation standards around child protection, health, and safety.
TIME REQUIRED
It takes approximately 1.5 hours to complete this interactive course.
COST
Non-member: £40*
Membership Level 1 – 50 licences free. Additional licences £36* (10% discount)
Membership Level 2 – 100 licences free. Additional licences £34* (15% discount)
Membership Level 3 – 150 licences free. Additional licences £32* (20% discount)
* Exc VAT (20%)
All licences are for a 12 month period.
To find out about our online Child Protection course contact learning@ecis.org
MODULES
Here is the course outline:
The Basics
People
Policies and Procedures
Governance
Assessment
Global Headquarters
24 Greville Street
London EC1N 8SS
Tel. +44(0)20 7824 7040
Email:
ecis@ecis.org
North America Office
1701 K St NW, Suite 250
Washington DC 20006
Tel. +1 202 455 0967
Email:
ecis@ecis.org
ABOUT ECIS
Founded in 1965, ECIS is a non-profit global membership organisation that supports schools in the areas of teacher development, leadership development, recruitment and human resources, governance and risk, and global advisory, complemented by grants and awards that illuminate significant impact.

Our mission is to transform lives through international education.