The Power of Personal Profile
Ben Weston-Conway
Global Marketing Manager, Interactive Schools
.
THE POWER OF PERSONAL PROFILE
Thought Leadership
Thought leadership has become a pillar of almost every organisation's communications strategy. As marketing paradigms shift from an outbound (disrupting prospects through advertising) to inbound approach (nurturing audiences by building value and emotional connections), the need to educate and inspire stakeholders is critical for developing customer relationships, building brand equity and generating demand.
Whilst companies in many industries struggle to find credible senior staff to engage in public-facing activities, schools are fortunate to be littered with experienced, engaged leaders who have a real understanding of the challenges facing young people and the education sector as a whole.
A Symbiotic Relationship
There's a symbiotic relationship between a school and its Head, as both rely on each other to increase brand awareness and enhance reputation. The school relies heavily on the visibility, passion and drive of its leader, but you will benefit from the reputation of your school to give your opinions credibility – especially when engaging with the media. When you consider that up to 70% of people attribute the reputation of an organisation to its leader, this can start to feel like a lot of pressure.
In the independent education sector, I would argue the figure is much higher; there's a reason that prospective families sprint down the corridors in time for your open day speech and the most popular page on 99% of school websites is the Head's welcome! But how do you start to build a thought leadership profile that works for you and your school?
Firstly, it's important to think about what your audiences are looking for. You might have a PhD in biochemistry, but it's highly unlikely that prospective parents will be too interested in reading your enzymology thesis. However, they could be concerned about the rise of influencer culture on their children's mental health because it's relevant to them and shows that you think outside the box. Perhaps your skills lie in curriculum design or pedagogical innovation, which might lead you to talk about embedding technology into the classroom or scrutinising the role of examinations.
In short, you need to find your niche. You don't want to become the 'jack-of-all-trades' who finds a way to spin everything happening in the world to a promotional gig for your school. That's not authentic and audiences will see right through it, so find an area that you can speak about with authority and make it your own.
Your school must be able to benefit from your specialisms and interests too otherwise your burgeoning profile may start to seem like a vanity project, so considering what's in their interests is vital. For example, you might've spent your life working in girls' day schools and have developed a real affinity for single-sex education and the importance of children going home to their parents at 4pm, but if you're now leading a co-ed boarding school then continuing to champion single-sex classrooms isn't going to do your school any favours.
It's unlikely that you're completely against co-ed boarding or you wouldn't have taken the job, but you're likely to have some biases that are difficult to shift. Not only will this make your content inauthentic it might also make you feel uncomfortable, which is likely to make you resent engaging in thought leadership activity in the future. This is why finding and honing your niche is key, as it provides parameters to what topics you will and won't discuss (which might upset your comms team, but hold firm!), and allows you to confidently employ your expertise within the context of your own school.
Choose Your Channel
Having topics you want to shout about is just the first step, finding appropriate outlets ensures that your time, energy and, for some of you, sanity aren't wasted! This is where you have to take control. A good comms team should present their ideas to you in the early days, this will help you to know their strength and for them to understand how you work and what will/won't interest you. They'll undoubtedly tell you writing an article for the school blog or recording a video interview is the best way to go, but there are three things to consider before deciding on an outlet:
Who are you communicating with?
What are you trying to achieve?
How comfortable do you feel?
Whilst the first two questions might appear obvious, our experience tells us that schools often make a real mess of these decisions. Whilst convention says that 'videos belong on YouTube' or 'articles live in blogs', this might not necessarily be the place where your desired audience is spending their time and could result in the content you've created being wasted and lost.
Your marketing and communications team should know who the audience on each channel is (if they don't, then you have a problem that should be looked at – pronto!), so take their views into account, but remember that your name will be associated with this work for a long time. This is exactly why you have to be comfortable with your content, where it's being shared and in what form. You have to really own thought leadership activity. You'll be constantly surprised at how often and for how long people will discuss your articles with you, so scrutinise the pros and cons of each channel prior to distribution and ensure that what you're discussing accurately reflects your own views.
Meaningful Impact
Although there are many variables to consider when engaging in thought leadership activity, it has the potential to have a huge impact on your school. Not only can it help to drive admissions demand, but it creates excitement in your work and enhances brand affinity. Your current parents know their children are in safe hands, staff feel like the school is going places and your alumni feel a sense of pride in the school that was once theirs.
That sounds like a pretty good impact to me.
What do you think about the points raised in this article? We'd love to hear your thoughts below.
ABOUT THE AUTHOR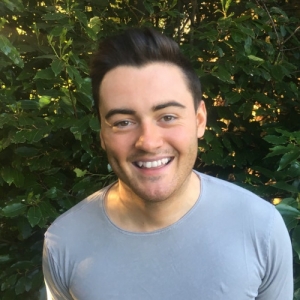 Ben Weston-Conway is a CIM qualified marketer and the Global Marketing Manager for Interactive Schools.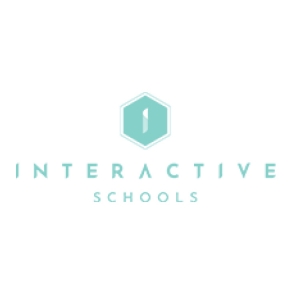 ABOUT INTERACTIVE SCHOOLS

@intSchools is a global creative marketing & communications agency #InspiringSchools – delivering measurable stakeholder engagement & brand stories for the world's leading schools.
Interactive Schools is an established and well-respected global company, with a start-up culture. Always innovating new (and better) ways to improve school communications – we incubate new tech ideas that actually makes a difference to schools.
Interactive Schools believe that every school is unique, and want to help tell their #SchoolStories. Interactive Schools differentiate, by creating bespoke, immersive & Beautiful #SchoolWebsites, Creative #SchoolMarketing, Engaged #SocialMedia and Effective #ParentComms.
ECIS MEMBER SCHOOL IMAGE: International School of Düsseldorf
https://www.ecis.org/wp-content/uploads/2020/10/D-ISD-023-scaled.jpg
1707
2560
ECIS
https://www.ecis.org/wp-content/uploads/2018/06/logo_temp.png
ECIS
2020-10-13 17:03:55
2020-11-05 07:08:10
The Power of Personal Profile