Better Than Before – 3 Practices That Should Be Part of Our New Normal
Jessica Werner, Ph.D.
CEO, Northshore Coaching & Consulting
It is summertime and there are currently a lot of conversations happening around what the new normal will be in schools come this fall. Clearly, the teaching conditions we endured for the last year and a half were decidedly not normal. At best it was innovative, and at times it was simply survival. COVID was a once in a century pandemic and teaching through it wasn't always pretty.
Though we know there will be a 'new normal' for schools, it may take a few school years for us to feel comfortable in this, let alone thrive in it. Yet, it is important to remember – teaching is hard during non-COVID times, and our 'new normal' should reflect that. Here are the top three aspects of our new normal that I am advocating for:
Keep wellbeing a priority
For everyone in schools – administrators, office staff, teachers and students.  In many schools where I work, the focus on academic achievement shared an intentional space with a focus on wellbeing, social-emotional learning, and self-care this past year. Teachers were offered CPD opportunities for wellness, which came at a crucial time as many reported feeling burnt-out as early as mid-September. The schools that did this deserve to be commended, yet it would be a mistake to discontinue this type of support in the future. Schools must continue to nurture the health and wellbeing of their staff as much as they focus on the social and emotional needs of their students. We know from research that happy, engaged teachers are less likely to transfer schools or to leave the profession entirely, just as we know that these teachers report higher academic gains in their students.
Encourage continued innovation
When the pandemic forced immediate school closures in early 2020 everyone working in education was forced to adjust, more or less overnight. It was extremely difficult, and this cannot be understated. This sudden, unprecedented shift ultimately led to new thinking, cooperation, and innovation in almost every school I have worked in and visited in the last 18 months. Educators have flipped the way of doing business on its head and this should continue to be the way schools operate post-pandemic. School administrators must encourage continued innovation by investing in CPD opportunities for staff, particularly those that are personalized to meet each individual's growth goals.
Continue appreciating educators
Early in lockdown, Shonda Rhimes, an American television producer, went on social media after one hour of homeschooling her six and eight-year-old children, and said "teachers deserve to make a million dollars a year. Or a week," and many people expressed agreement. Teaching is hard work. We educators have always known this, but it was nice, for these months, to hear this sentiment expressed by our non-educator friends. Despite this hard work, educators often feel taken for granted. At my daughter's school, the parent community provided at least 20 lunches for the school staff throughout the year as a 'thank you.' Teachers also received a small stipend to reward them for their hard work during this extraordinary time. These displays of appreciation were absolutely warranted, and they should not stop when COVID concerns are behind us. Roughly 50 per cent of educators leave the profession in the first five years, and nearly 10 per cent quit every year after that. That is significant turnover, even in 'normal' times. One of the top reasons teachers quit is due to not feeling adequately respected or appreciated.  Therefore, I propose that we must continue to show educators that we respect and appreciate their hard work. Let's try our best to keep amazing people in this profession. Through lunches, stipends, or simply a kind word or note here and there, letting your child's teacher or your teaching staff know you care can mean a lot and help boost morale.
As we transition to 'post-pandemic thinking, let's focus on what actually worked well during pandemic teaching and consider how we can integrate these positive outcomes into our future work.  No doubt, COVID was a challenge for all, and especially for those in education. Let us remember that during this challenging time educators rose to the occasion and continued teaching, an act of resilience that will not soon be forgotten by millions of grateful students and families.
What do you think about the points raised in this article? We'd love to hear your feedback.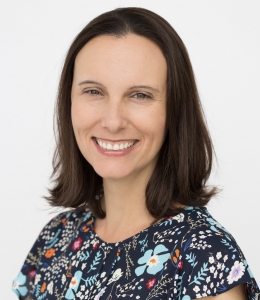 ABOUT THE AUTHOR
Jessica Werner, Ph.D. is the CEO of Northshore Coaching & Consulting. NSCC partners with schools worldwide providing professional development opportunities for teachers and school leaders that focus on both performance and wellbeing. Dr. Werner's personal expertise lies in helping teachers establish a positive classroom culture, develop SEL skills, and improve their instructional practices. She teaches Assessment courses as a Professor of Education at the University of Notre Dame and lives in St. Paul, Minnesota, with her family.
https://www.ecis.org/wp-content/uploads/2021/07/pexels-jackson-david-2868441.jpg
1280
1920
ECIS
https://www.ecis.org/wp-content/uploads/2018/06/logo_temp.png
ECIS
2021-07-19 11:04:12
2021-07-27 16:26:00
Better Than Before – 3 Practices That Should Be Part of Our New Normal