Moonshot Thinking from the Sidecar
Debra Lane, Ed.D., CEO, Lane Leadership Group
I participated in an adventurous Sidecar Summit in Red Lodge, Montana sponsored by Sidecar Counsel. Fourteen international women leaders gathered at The Pollard Hotel to do some Moonshot Thinking on July 7 with Lakshmi Karan, Co-Founder of Future Frontiers Institute, and Bridget McNamer, Chief Navigation Officer of Sidecar Counsel.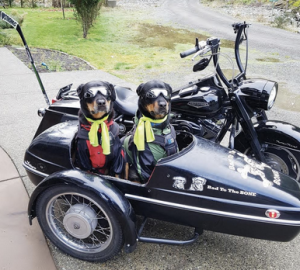 Photo credit: Brian Korzenowski
According to the Macmillan Dictionary, 'moonshot' actually means a type of thinking that aims to achieve something that is generally believed to be impossible. Moonshot or stretch goals are goals that seem impossible to achieve. They should force teams and individuals to rethink how they work and take you out of your comfort zone. In the literal sense, President John F. Kennedy invented moonshot thinking in 1962 when he challenged an entire nation to set an incredibly audacious goal of sending man to the moon in fewer than 10 years…50 years later, Astro Teller has taken this discourse and transformed it into a philosophy, a certain mindset. Teller is the Director of X (formerly Google X), Google's disruptive innovation division where they ideate, test and launch projects that use cutting-edge technologies to build solutions that can radically improve the world. Literally a Moonshots factory.
Lakshmi shared her vision and task. She reminded us how space travel was about to take off and asked us to think of the galaxy and what this means by 2121. She said, "We are in the midst of a new space race. Driven by political and economic incentives, with a focus on settling on the moon. We want to see a learning institute first before a military base. We want an advisory composed of humans (Monks, Scientists, Teachers, Students, Nurses, Data Scientists and many more humans). Her task is to help create the ecosystem that will enable us to explore and stay in a sustainable, equitable and responsible way.
As women leaders in education, we started to brainstorm ways to embark on this journey. How will success be measured by our own values and what is the process to get there? Who sets the rules and who is accountable? How will this learning benefit us back on Earth? Bridget and Lakshmi asked us to take this moonshot thinking back to our present roles and do the following:
Identify a huge problem that affects the entire organisation.
Most of us identified the issue of a need for more gender equity and women of colour in leadership positions. According to McKinsey's Women in the Workplace 2020 study, for the sixth year in a row, women continued to fall behind in moving into first-level management positions. According to the study, for every 100 men promoted into a managerial position, only 85 women were promoted—and this gap was even larger for women of colour.
Identify a big, bold, seemingly impossible goal.
In the case of diversity, equity, and inclusion (DEI), consider taking broad aim at diversity (for example, "We will achieve gender and racial parity at all levels of the organization, including our board of directors, by 2030."). Your colleagues may jump to why this cannot be done at all levels or within the timeframe, but this is not the point. Moonshots are not designed as feasible goals; the point is to push the collective mindset beyond the gravitational pull of small incremental changes.
Craft breakthrough new approaches to tackle the challenge.
When it comes to driving increased diversity, it is imperative to start with data. Invest in a thorough collection and analysis of everything impacting representation, including recruiting sources, hiring processes, and promotion practices. Enact sweeping changes to talent acquisition, sponsorship, and performance review practices to include a much more diverse talent pool from which to draw. There are countless examples: Blue Origin by Jeff Bezos or Virgin Galactic in the space world; JUST or Impossible Foods in the gastronomy universe (trying to eliminate animal suffering) or cell-based chocolates; these are just a few examples of creating breakthrough approaches.
As we finished our morning with Lakshmi Karan and Bridget McNamer I had a number of ideas fleshed out on how I would like to push some big, bold goals and craft some breakthrough approaches to tackling those challenges. What are some of your moonshot thoughts going into the 2021-2022 school year?
What do you think about the points raised in this article? We'd love to hear your feedback.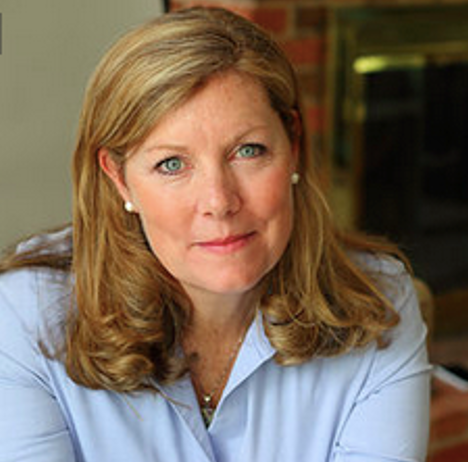 ABOUT THE AUTHOR
Debra Lane, Ed.D.
Dr. Debra Lane has been an educator for more than 25 years as a teacher and administrator in the U.S. and abroad. She has led several schools as principal, including most recently at Shanghai American School. She taught grades from pre-K through middle school, as well as ESOL, Literacy, and Gifted and Talented classes. Currently, she is working on federal grants focusing on transformative leadership and increasing teacher's leadership and instructional roles across the U.S., Central and South America. She is also the founder of the educational consulting firm, Lane Leadership Group, LLC.
https://www.ecis.org/wp-content/uploads/2021/07/moonshot1-scaled.jpg
1246
2560
ECIS
https://www.ecis.org/wp-content/uploads/2018/06/logo_temp.png
ECIS
2021-07-27 15:50:17
2021-07-27 16:15:29
Moonshot Thinking from the Sidecar