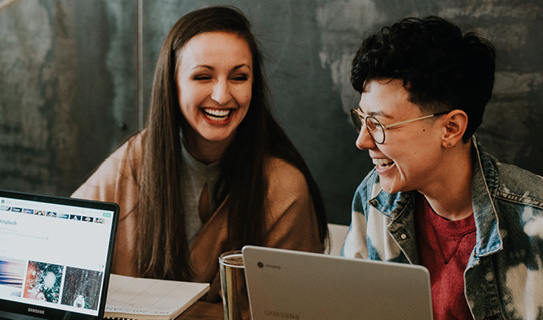 #HEFORSHE ALLIES ON WOMEN IN LEADERSHIP: ACHIEVING AN EQUAL FUTURE IN A POST-COVID WORLD

02 March 2021 : 11:00-12:00 GMT
PRESENTERS: Angeline Aow and Kyra Kellawan

Join Angeline Aow (WomenEdDE) and Kyra Kellawan (WomenEdESP) for an #IWD2021 special edition #HearttoHeart about how male colleagues can support both aspiring and existing female leaders in education, with both their peers and the students under their care. In line with this year's International Women's Day 2021 theme – "Women in leadership: Achieving an equal future in a COVID-19 world" our #heforshe allies will celebrate and outline strategies, they use to help shape a more equal future as we globally recover from the COVID-19 pandemic.
According to the Commission on the Status of Women, "Women's full and effective participation and decision-making in public life, as well as the elimination of violence, for achieving gender equality and the empowerment of all women and girls" is paramount as the next step for all of those working to educate and inspire the next generations. We will hear from two international leader-allies who embrace and uphold these values in their own work, in the hope that this International Women's Day we can commit to collaborate, create change, and recognise that women bring different experiences, perspectives and skills to the table making irreplaceable contributions to decisions and outcomes across our sector and all others.
·         How can we recognise a #HeforShe ally?
·         Do you consider yourself a feminist?
·         To close the educational career & leadership gender gap in international education, what alliances do you think communities, like WomenEd, need to form to move forward?
·         How have you been an advocate for gender equity in your schools?
This series of ECIS and WomenEd Heart-to-Heart Conversations focuses on topics that will help elevate women in international education. Survey data has shown significant gender-gaps in educational leadership positions and significant gender-based pay gaps. To accelerate systemic change, this international series of Heart-to-Heart Conversations seeks to both inform and ignite courageous dialogue. We welcome your input regarding future conversation topics and guest panelist ideas. Contact womenedde@gmail.com or womenedesp@gmail.com with your suggestions.