Women in Education Community Conversation:
Importance of Creating Gender Equality in the Workplace
04 May | 16:00 (London)
About this session
This thought-provoking session will bring together inspiring female and male international school educators to share their perspectives, examine the impact and value that female educators can have, and the importance of creating gender equality in the workplace. We will hear from male educators sharing how they have leveraged their position and power to create space for women leaders. We will hear female educators share their unique experiences about their journeys to their current positions. We will also discuss the barriers current and aspiring women in education face.  This session is open to all, and we particularly encourage current and aspiring male educators to attend.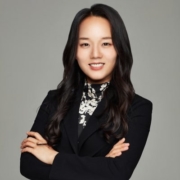 Facilitator: Margaret Park
Margaret Park is a diversity, equity, and inclusion consultant who works with organisations to make positive changes for all community members. She is the former Elementary School Assistant Principal at Seoul Foreign School and is currently on the Advisory Council for the Association of International Educators and Leaders of Color. Margaret is also a NetKAL fellow and a member of the Council of Korean Americans. She is committed to fostering leadership development with experience in facilitating professional development, training leadership teams, counselling, mentoring, coaching, and curating innovative learning spaces. Margaret is a Fulbright Scholar and received an Education Masters and Certificate of Advanced Studies from Harvard Graduate School of Education. Margaret is particularly interested in thinking about leadership through an Equity and Justice lens. Find her on LinkedIn and Twitter: @MargaretLPark
PANEL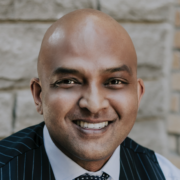 Ryan Persaud
Ryan has been in education for 20 years and worked for schools on 3 different continents. Ryan is an innovator and progressive educator, pushing the boundaries of education as a design thinker, inquirer, project based educator, and social justice advocate. Ryan is currently located at The International School of Curitiba in Brazil serving as the Director of IT and Innovation, and recently was filling in as the Interim Head of School. Ryan has spent 20 years in Education, working in Brazil, South Korea, and Canada. He has served such roles as Assistant Director of Teaching and Learning, Instructional Program Leader, and Classroom Teacher. He is a Doctoral Candidate in Educational Leadership from the University of Western, Ontario, holds a Bachelors in Education and Masters in Education from the University of Toronto, and a Bachelors in Business Administration from Wilfrid Laurier University. In August 2023, Ryan will be transitioning to a Head of School role at VERSO International School in Thailand.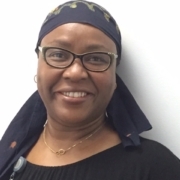 Prosperpina Dhlamini Fisher
Prosperpina Dhlamini Fisher is the Founding Director and owner of Educational Aspirations, an educational consultancy that has focused on the  principles of UBUNTU, working with schools in the capacity of an education advisor, board member, professional development provider, consultant, coach and mentor of school leaders and young educators. Proserpina is passionate about education in Africa, international education and learning and teaching. She is also a Diversity, Equity, Inclusion, Justice and Belonging as well as women empowerment  Warrior, believing that as educators, we should aspire to have a positive impact on our learning communities, and ensure that all our stakeholders feel that they are fairly and positively represented at the decision making table.  She is presently employed by the International Baccalaureate as a Senior IB World Schools Manager working directly with IB world schools globally.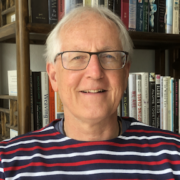 John Mikton
Currently, John Mikton is the Primary Technology for Learning Coordinator International School of Geneva – La Châtaigneraie  and is a trainer/course designer at the Principal Training Center – Teacher Training Center and Farai Education Group Consultant and Coach. John has 29 years experience as an educator in Education and Media Technology in International Schools (Africa, Asia & Europe), of which 18 years in school leadership as an IT Director, Director of eLearning, Head of Education and Media Technology and Deputy Principal.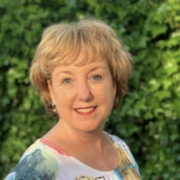 Pauline O'Brien
Pauline O'Brien, ISS Director of Global Recruitment has 20+ years of experience in professional recruiting, client service, and school board relations in international education. Pauline has led multi-cultural teams in international corporate recruitment, and the non-profit international sector. Her focus has always been on developing talent and creating inclusive (aspiring) leadership programs. Pauline's work also includes service on the International Task Force for Child Protection (ITFCP), resulting in the creation and the delivery of educational sessions on Effective International Recruitment Practices worldwide. Most recently Pauline has been appointed Chair of the Recruitment Committee of ITFCP.
If you have questions for any of the panelist or Margaret Park, please send to nancy@ecis.org