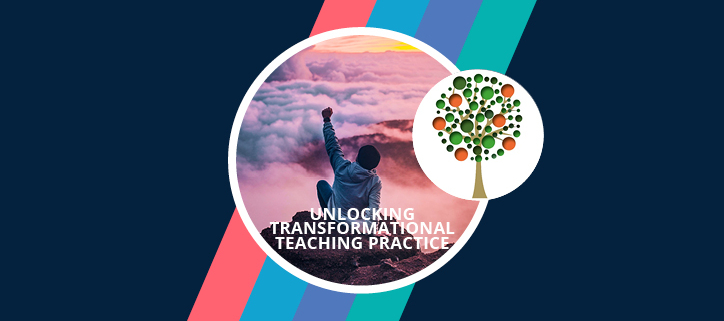 Unlocking Transformational Teaching Practice
05, 12 and/or 26 September
07:00 (London time)

Even the best intentioned teachers can feel overwhelmed by aspirations to engage diverse learners, include student voice, develop service connections, and assess for growth while also building subject area skills. Join Dr. Ellen Heyting and Rachael Thrash, co-creators of Cultivating Connections that Matter: A Toolkit for Transformational Teaching to practice unit planning that streamlines purposeful teaching into manageable steps.
In three, weekly, one-hour sessions, we will present two sample units, "How Do We Navigate Difference?" and "Why Do We Turn Away?" to demonstrate how unit planning can transform what students think, say, feel, and do, include their own timely and relevant additions to unit materials, engage them with the community, and be both accessible and challenging to a wide range of learning profiles. The third session will invite webinar participants to collaboratively develop a unit to implement in their own context. All sessions will include sample unit materials, time for questions and feedback, and opportunities to connect with other like-minded professionals aiming to teach for impact.
About the facilitators:
– Rachael Thrash
Rachael Thrash is a school leader and master teacher who has spent her career supporting others to face questions that matter. Rachael believes that student learning is a process that begins with each individual's perspective. With a Masters from Brown University, Rachael has taught Humanities and English in independent US schools, public community colleges, and international IB schools. Rachael is the Learning Lead for Connection and Autonomy and teaches MYP English at the International School of Helsinki. She is also the co-founder of Cultivating Connections that Matter, a toolkit for transformation teaching, and coauthor of an ECIS digital course of the same name.
– Ellen Heyting
Dr Ellen Heyting is a teacher educator, educational researcher, trainer, peace educator, instructional coach and curriculum development consultant. She is from sunny Melbourne, Australia but grew up in the international schools system and has taught in Melbourne, Beijing, Singapore and Helsinki. Her PhD focused on using psychological belonging as a tool to increase the academic success of students from non-elite backgrounds who are attending elite educational institutions. She is currently working at Deakin University as a researcher and teacher educator. She loves everything about learning and believes that education can be a force to unite people for peace and a sustainable future!