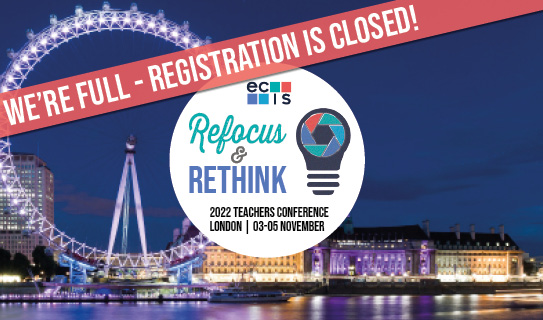 Teachers Conference 2022
03-05 November
Lycée International de Londres Winston Churchill, Wembley, London.
WE'RE FULL! REGISTRATION IS NOW CLOSED
Sponsored by Flash Academy, International School Services & Pearson.
We are delighted and excited to be relaunching the 2022 Face to Face Teacher's Conference. The theme, Refocus, Rethink, welcomes educators from around the world to conversations and collaborations that reflect what we do best: learn from experience. The disruptions we have experienced since early 2020 – global, societal, environmental, educational – give international schools a powerful platform to reset conditions in which learners young and old will operate in the years ahead.
How can we best prepare future global leaders and influencers for the world they will face? With all that we have learned, let us refocus and rethink that challenge together.
You can view the schedule below: