A Conversation with Michael Iannini: Supporting Peer Continuous Professional Development as a Middle Leader
15 March | 09:00 (London)
Facilitated by
Nancy Lhoest-Squicciarini
Description
The most important role that any leader has is to develop the capacity and capabilities of their team members. When leaders invest time to support the professional development of team members, they will be rewarded with team members that are more confident and motivated to tackle transformative goals. When all team members are similarly motivated, they will collaborate much more effectively, working interdependently to achieve shared goals.
To realize this outcome, team leaders must make clear at the start of the school year what is expected of the team collectively and how each member can align individual development interests with the team goal. It is then the responsibility of the team leader to periodically meet with team members to: (1) identify and reinforce Strengths that they bring to the team and their development objective; (2) reaffirm their Target, ensuring they stay on track throughout the year; (3) take time to understand the Reality of their working environment and it's challenges; (4) Ideate with them to find ways forward; (5) hold them accountable to Decisions made; and (6) Evaluate the effectiveness of those decisions to inform future decision making.
In this session, Michael will introduce the STRIDE Mentoring Model and how middle leaders can use this model to support team member growth. He will evidence by way of case how mentoring has improved the wellbeing of team members, as well as fostered greater interdependency between team members.
Guest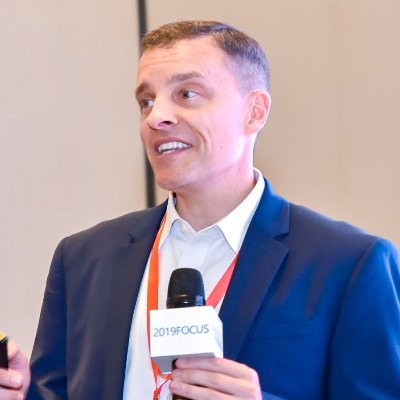 Michael Iannini is ACAMIS's Leadership Development Facilitator and a Search Associates Partner supporting its members in China to improve Recruitment, Induction and Retention of Foreign Teachers with the following areas of expertise:
•               Appraisal and Professional Development
•               Leadership Training
•               School Governance
•               Strategic Planning
His journey in education began 26 years ago as a research assistant at Arizona State University's Child Development Laboratory, where he was an early years educator and researcher. Since moving to China in 1999, originally as an Early Years Teacher, Michael has advised and trained the Boards and Leadership of hundreds of International Schools across Asia. His work has helped small and large schools facilitate real strategic planning, develop leadership across the school, implement best practices for human resource management, and design staff capacity-building programs for both academic and non-academic staff. Michael's first book, Hidden in Plain Site: Realizing the Full Potential of Middle Leaders, is the foundation for all his leadership development work.
Since writing this book he launched www.middleleader.com where he is regularly posting articles on school leadership and interviews with school leadership influencers. Michael's exhaustive efforts to understand the needs and context that schools operate in have helped nurture a long and mutually beneficial relationship with ACAMIS's network of schools. His work in China is also why Search Associates recently contracted Michael to support it's member schools in China to improve HR practices, focused on the Retention, Recruitment, and Induction of Foreign Teachers.