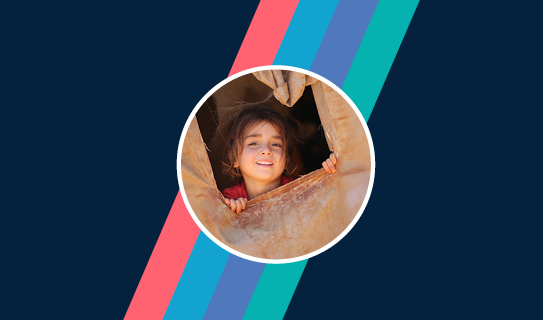 Non-Fiction That Makes a Difference: Strengthening the Teaching of Research Skills for More Engaged Learning
Saturday 05, March 14:00 – 16:00
Saturday 12, March 14:00 – 16:00
Saturday 19, March 14:00 – 16:00
Saturday 26, March 14:00 – 16:00
All Timings are in GMT (London)
Faciliated by: Christopher Lehman, Founding Director, The Educator Collaborative

By the end of 2020, a record number of 82.4 million people (source, UN Refugee Agency) were displaced from their homes, an incomprehensible human toll. So many of our schools and communities have welcomed refugee students and their families—sometimes visibly and sometimes invisibly. You may work with former or current refugee colleagues, or you may even have firsthand experience. The experiences of displaced people are varied, full of stories of struggle and triumph, fear and community building, charity, and personal strength. At ECIS, we believe in the power of human connection, and we are delighted to partner with another wonderful collaborative to help make a difference in people's lives.
During this 4-part series, using the study of refugee experiences as an example, you will engage with content and pedagogy to support students in deep learning during informational text studies. Learn strategies and methods that bring life to the research process, to informational reading, and action-oriented writing. Help students not only master standards-based skills, but find joy and purpose in their work. All children carry a sense of justice and hope for the future, learn to harness this energy and guide them in the skills to study issues and communicate to make change.
Join world renowned experts from The Educator Collaborative who will share research-aligned, classroom-proven strategies to meet the needs of diverse learners, K-12. You will engage with the broad and varied topic of "refugee experiences" and practice developmentally appropriate strategies to support understanding, engage in research, and write or create content in response to your study of this topic. Participants with firsthand knowledge are invited to apply what they know, and all participants will read texts, watch firsthand video accounts, and engage in further research. Facilitators from TheEdCollab will help you engage from the perspective of your students and then use those experiences to plan engaging units of study. Your result may be a similar unit on researching refugee experiences or you may be inspired to design a unit on your own topic, either way, you will leave inspired.
A portion of proceeds for this series will directly go to support refugees via ECIS.