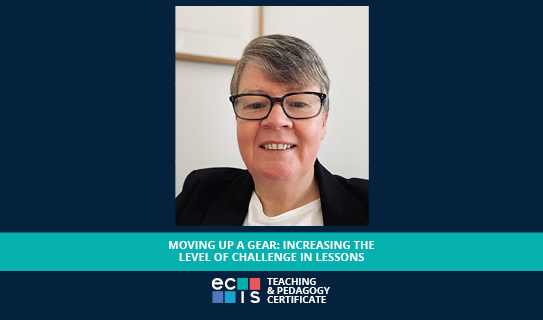 Metacognition: Moving up a gear – increasing the level of challenge in lessons
05 March
Facilitated by Helen Morgan
Online
Fees: Individual Ticket: £30 | 10-course Certificate Package: £240
Two timings available on the same day in order to accommodate multiple timezones:
Timings are listed in London time.
05 March 09:00-10:30
05 March 15:00-16:30 
As teachers, we need to teach to the top and believe that all of our learners are capable of great things. We know that some students may need more support or take longer, but we need to provide stretch and challenge for everyone. If we want to move up a gear, high expectations in conjunction with rigour and depth are paramount
In this session, we will share a raft of practical strategies and approaches for increasing the level of challenge and teaching to the top. From insisting on precision, to encouraging intellectual playfulness, this course will support teachers to shift gear with confidence.
PLUS: You can register and pay for a certificate place (10 sessions) in advance  for £240, a fantastic saving of £60. See more information via the link below.