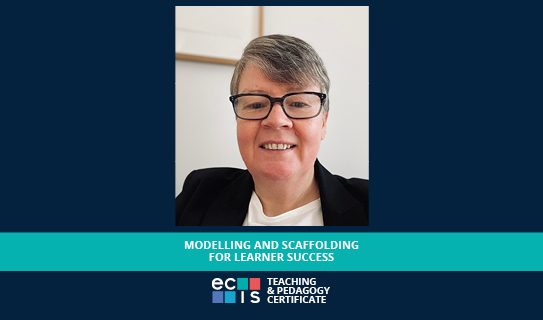 Modelling and scaffolding for learner success
09 January
Facilitated by Helen Morgan
Online
Fees: Individual Ticket: £30 | 10-course Certificate Package: £240
Two timings available on the same day in order to accommodate multiple timezones:
Timings are listed in London time.
09 January 09:00-10:30
09 January 15:00-16:30 
In order to achieve success, learners need to know what excellence looks like-whether that be an excellent serve in tennis or an excellent story in English.  Modelling is a brilliant way to achieve this and it goes hand in hand with scaffolding. Scaffolding is how we can provide learners with the right support at the right time to achieve both excellence and independence.
This session explores what great modelling looks like and how teachers can model and use scaffolding for maximum impact. By the end of the session, teachers will be equipped with the tips, tools and techniques needed for success.
PLUS: You can register and pay for a certificate place (10 sessions) in advance  for £240, a fantastic saving of £60. See more information via the link below.