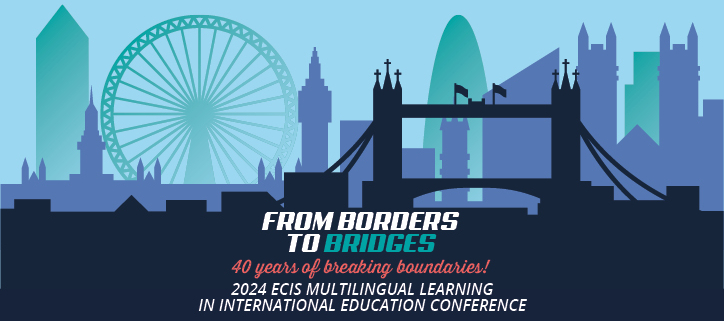 Multilingual Learning Conference
From Borders to Bridges: 40 Years of Breaking Boundaries
16-18 February 2024 | The British Library, London
The 2024 MLIE Conference Theme, "From Borders to Bridges", invites educators and researchers to share their findings, journeys, experiences, strategies, successes and challenges, teaching others and learning from each other to help us all as we strive to support our students to be successful multilingual learners.
By transcending boundaries, multilingual learners thrive academically and emotionally. In this MLIE conference we will build upon the last 40 years, by considering how we can break down barriers between languages, across structures within a school, within and across communities, and between research and practice to support multilinguals.
Together the future looks bright!
CALL FOR PROPOSALS: DEADLINE 08 OCTOBER

We are delighted to launch our Call for Proposals for the ECIS MLIE Conference 2024 taking place at The British Library, London from  16-18 February 2024. This year's theme is From Borders to Bridges: 40 years of breaking boundaries. Our Think Tank members are excited to review your proposals!