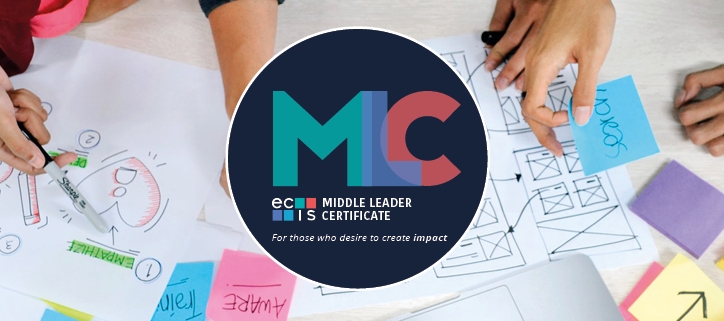 DESIGN THINKING PROCESS – LEADING CHANGE
02 November (16:00 – 18:00) (GMT)
09 November (16:00 – 18:00) (GMT)
16 November (16:00 – 18:00) (GMT)
23 November (16:00 – 18:00) (GMT)
Delivered virtually via Zoom, you will need to attend all 4 virtual sessions in order to gain the certificate.
Facilitated by: Jim Ellis
Goals of the Course
Educators are designers, designing the program, schedule, and lessons that shape a student's experience. Driving much of the change in international schools are middle leaders. Offering the process and skills from Design Thinking will maximize the impact and improve efficiency.
During this course, participants will develop knowledge and skills from Design Thinking that are geared specifically for middle leaders. They will strengthen as a change agent and build on their ability to leverage the strengths of the design process to do so.
Participants leave the course with tools and skills to facilitate change on their campus and a process for dealing with sticky problems.
Design of the Course
Progressive activities that develop into real solutions for real problems in your courses or in your school.
Shore learning modules to teach parts of the design process, assessments that work, and related concepts from behavioral economics.
 Key Questions
What is Design Thinking as a Change Development Process?
What does thinking like a designer do to support leadership and positive change?
What design terms and concepts support leadership in program development?
What research in Behavioral Economics and psychology support change development? (Choice Architecture)
What viewpoints and perspectives can be nurtured in a community to support change?
.