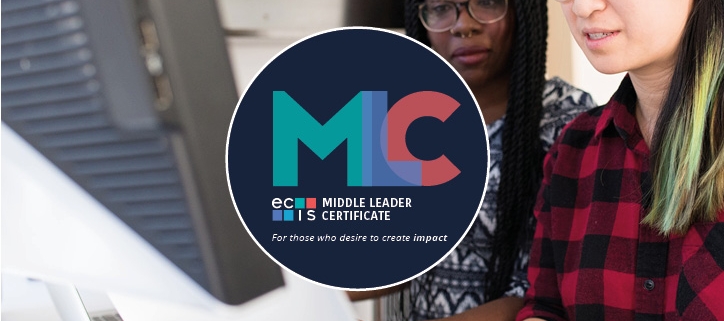 Middle Leader Certificate: Teacher Quality Improvement
Faciliated by: Helen Morgan
Wednesday 03 November  (10:00 – 12:00 CET) (09:00 – 11:00 GMT)
Wednesday 03 November  (13:00 – 15:00 CET (12:00 – 14:00 GMT)
Thursday 04 November  (10:00 – 12:00 CET) (09:00 – 11:00 GMT)
Thursday 04 November (13:00 – 15:00 CET) 12:00 – 14:00 GMT)
Delivered virtually via Zoom you will need to attend all 4 virtual sessions in order to gain the certificate.
The Middle Leader Certificate in Teacher Quality Improvement is a hands-on interactive course that gives teachers effective facilitation tools to lead teacher teams. Whether you are interested in being a subject area leader, department head, grade-level team leader (head of year), or are just interested in being an effective team member, join Teacher Quality Improvement. The course will dive deeply into effective facilitation strategies, adult learning theory, leading dynamic and productive professional learning communities, differentiated professional learning models, and tools for expanding your professional learning network. This course is designed for teachers interested in leading a team, teacher leaders, department heads, and administrators.
In this two-day course, these questions are explored:
What does research indicate about the best practices for the most effective teacher professional development?
How can a leader implement ongoing reflection, goal setting and action, with a view to personal and group professional development?
How can teacher leaders model excellent ongoing professional learning and practice?
How can teacher leaders support the growth of the adults in the building?
.