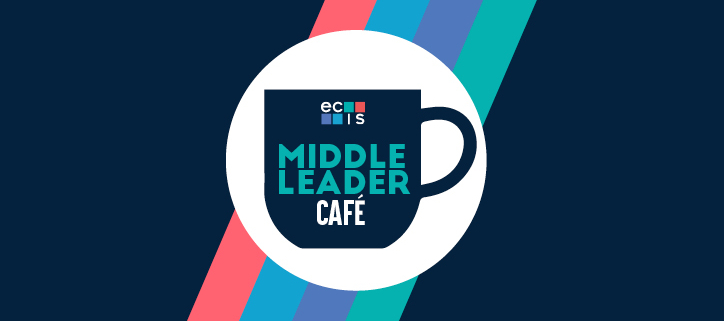 Middle Leader Café: Start of the School Year Middle Leaders Check In: 27/28 September
The ECIS Middle Leader Café focuses on the ever-changing landscape of international schools and the role of a Middle Leader. The Cafè conversations promote the mindset and disposition to launch transformative change within a school culture.
The first Middle Leader Café is all about connections and sharing experiences.  How are you as a Middle Leader navigating the start of the 2022 – 2023 school year?
What is your greatest accomplishment so far?  What were the contributing factors?
Which aspects of being a Middle Leader are inspiring?
What are the key skills needed for your role thus far? How would you rate yourself after the first few weeks of school?
Was there a recent situation you wish you handled differently? What would you change?
What skills would you like to work on most right now? Have you identified any training that would support your role?
Join this session to learn from others international educators and launch your professional learning network (PLN) as a Middle Leader.
Choose from two sessions, designed to suit your timezone:
ECIS Middle Leader Café
Tuesday, 27 September at 16:00 – 17:00 BST
Facilitator: Nancy Lhoest-Squicciarini
ECIS Middle Leader Café Asia
Wednesday, 28 September at 09:00 – 10:00 BST
Facilitator: Helen Morgan