Leveraging students' learning power with The MARIO Framework
18 May | 13:30 (London)

In association with The MARIO Framework and the ECIS Inclusive Education Special Interest Group.
The MARIO Framework prioritises the academic growth of students through a unique approach that supports social and emotional wellbeing and the power of reflection. This webinar will outline how the MARIO Framework grew from one classroom to be in schools in over 20 countries, and the impact it has had on students and educators. Renowned UDL expert Dr. Katie Novak has co-authored a study (currently in peer-review) that measures the efficacy of the flexibly structured one-to-one learning conversations that are at the heart of the MARIO Framework at .91. Participants will have access to real one-to-one learning conversations and will better understand how flexibly structured and focused one-to-one learning conversations are the key to sustainable personalized learning experiences in learning support scenarios. The MARIO Framework now offers a range of professional learning courses, free research summaries and a unique, innovative software package that connects learners to their teachers and parents, whilst enabling them to share their personalized learning journey.
.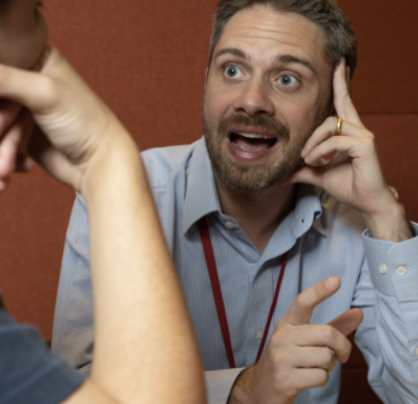 .
Phil Bowman is an innovative educator with over fifteen years of experience. His teaching career began in Georgia, USA before a move to Asia where he has worked in learning support for the past twelve years. While working as a special education teacher at the International School Bangkok, Phil saw the need for a new paradigm in special education. He was inspired to create an innovative approach based on one-to-one learning conversations, which led to remarkable advances in his students. Phil is passionate about student learning and wellbeing, and as CEO of the MARIO Framework, he is committed to improving outcomes for all students.