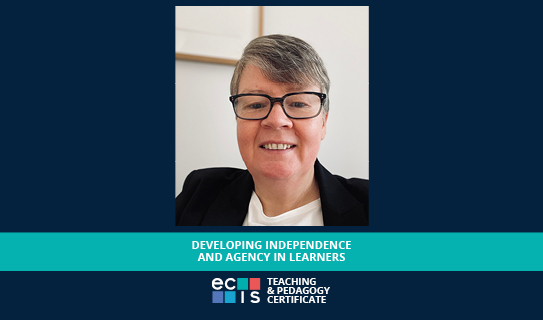 Developing independence and agency in learners
06 February
Facilitated by Helen Morgan
Online
Fees: Individual Ticket: £30 | 10-course Certificate Package: £240
Two timings available on the same day in order to accommodate multiple timezones:
Timings are listed in London time.
06 February 09:00-10:30
06 February 15:00-16:30 
As teachers, our goal for all learners is to support them to be independent and be able to show initiative.  However, building the bridge from dependence to independence can be a real challenge. From experience, we know that getting students to do the heavy lifting in lessons is not easy and requires skill and determination from the teacher.
This session will explore how teachers can use the gradual release model as a strategy for developing independence. They will explore a range of cognitive, metacognitive and affective strategies to help learners to stand confidently on their own feet.
PLUS: You can register and pay for a certificate place (10 sessions) in advance  for £240, a fantastic saving of £60. See more information via the link below.