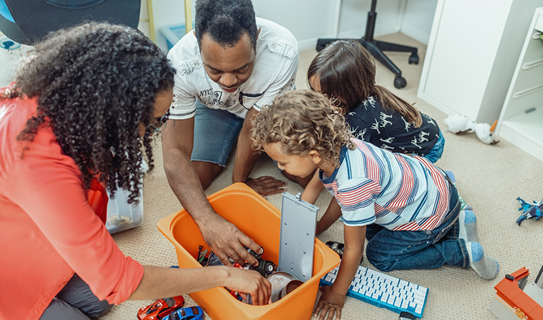 ICMEC Level II Child Protection Workshop: How to Educate your Parent Community
08 November (12:00 – 13:30 London)
Training for School Child Protection Team Members: Level II (Synchronous)
International Centre for Missing and Exploited Children (ICMEC)
Description
What do parents in your school community need to know about child safeguarding and protection, online safety, and the policies and procedures in place at your school? We'll cover these topics and more in an interactive 90-minute workshop. We'll provide you with ideas for parent education sessions and resources to share with the parents in your community.
Courses are facilitated by multi-disciplinary content experts. At the end of each workshop, participants will earn a topic-specific certificate that is valid for three years
Target Audience
Level II workshops are geared solely towards child protection team members. We recommend school child protection teams work together to choose different training for members based on their role at the school, role on the team, and interest so that the team represents a range of expertise.
Prerequisites
Level II courses are for child protection team members who have established child protection programs and have completed Level I or a comparable foundation level training.
This course will be split into 1 x 1.5 hour sessions and will be delivered virtually via Zoom.
It will be delivered live by a multidisciplinary team which includes experts in institutional response and recovery, victim behaviour, crisis communications, trauma informed care and school administration.
PLUS: Coming up in 2023:
16 January: Child-on-Child Abuse – REGISTER HERE
12 March: Online Safety – REGISTER HERE