Experience Strategy and why it matters for your School
Webinar

Guests: Dr. David Willows and Suzette Parlevliet
Online: 29 November 15:00 (London)
About this session
In a world full of schools that tend to look the same, it can be hard to stand out from the crowd. Drawing upon their experience of international school marketing and strategic support of schools around the world, Dr David Willows and Suzette Parlevliet, co-founders of YELLOW CAR, believe that the schools that will stand out in the future are those that intentionally design the journey of families through the school. This conversation will give you a first insight into Experience Strategy and why it matters for your school.
With so many surveys taking up so much time to complete, the Enrolment Snapshot by [YELLOW CAR] is a wonderful free resource that helps school leaders and their teams understand how their own school enrolment compares to wider regional and global trends. The closing date is coming up, so don't miss out and share your enrolment today.
Please click here.
Objectives
Participants will be able to 1) define experience strategy, 2) describe the journey of families through their school, and 3) understand what it takes to design an experience.
Takeaways
The Lifecycle of School Experience, how participants are connected to different stages of this lifecycle, and how integrated collaboration with colleagues can help us to up our game.
About the guests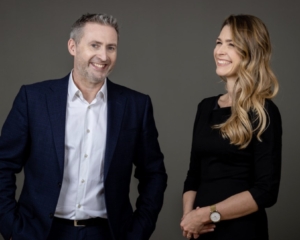 Suzette Parlevliet is Co-founder and Experience Director at YELLOW CAR. With a background in hospitality management, she has worked at the International School of Brussels for nearly a decade, where she oversaw the school's brand development, communication strategy, web design, content production and, ultimately, the schools' family experience. Today, Suzette brings expert insight into the day-to-day life of an innovative Experience office and is skilled at supporting others to be successful in their role.
Dr David Willows is Co-founder and Strategic Director at YELLOW CAR. Between 2005 and 2022, he was the Director of Advancement at the International School of Brussels, Belgium. During this time, he grew to be regarded as one of the most innovative practitioners in the field, helping to shape and define the future of Advancement in schools. He was recently listed as one of the world's Top 10 International Education Influencers. An author and regular keynote speaker and trainer at international events around the world, David is passionate about helping schools advance in ways that are relevant for today's educational landscape. His blog, Fragments II, is widely read around the world.