ECIS Middle Leader Café: Monthly: Sept 2021-May 2022
Next event: 18 October

ECIS is proud to present a forum for Middle Leaders to elevate their voices and embrace the collective wisdom of the international school community. The ECIS Middle Leaders Café seeks out the issues that Middle Leaders want to discuss while creating and promoting a professional learning network.  The ECIS Middle Leaders Café provides the forum and the facilitators to unpack these ideas.
As Tanya Tucker stated during the ASCD Symposium, "Teacher leadership is critical for really helping a school building build their capacity to increase student learning and student achievement and not only what that teacher does inside that school building but how that teacher leader works with the larger community to drive engagement and support for school goals and for increasing youth success." Using this as a premise, participants will be actively engaged in setting the purpose of each session by:
Suggesting issues that directly influence them as leaders and impact student learning
Sharing strategies and practices that successfully addressed the given issue
Reviewing current best practices and discussing shared readings
Participants will reflect on their own practices as Middle Leaders and the Café will provide an opportunity for feedback, support, reflexive dialogue and acknowledge best practices currently taking place in schools. This is a chance to create a learning hub of Middle Leaders focused on making a positive impact on student learning and teacher practice.
Facilitated by: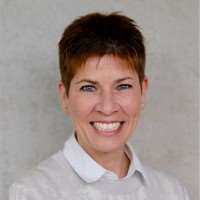 Nancy Lhoest-Squicciarini
Middle Leader Certificate facilitator/trainer.
Head of Community Relations at the International School of Luxembourg
Timings (please click each respective date to register.)
All sessions take place between 17:00 and 18:00, London time.
Click the respective date/s to register:
2021
2022
10 January
21 February
28 March
25 April
30 May