The ECIS Studio book club, designed to promote our love of literature in a positive & nurturing environment, is back for the new school year. Our purpose remains to bring our community together to learn about and discuss issues that matter to us.
The first book club for 2022 – 2023 is: The PD Book: 7 Habits that Transform Professional Development, written by Elena Aguilar and Lori Cohen.

As noted on Bright Morning Consulting website:
In The PD Book, bestselling author Elena Aguilar and co-author Lori Cohen offer seven habits–and a wealth of practical tools–that help you transform professional development. In this book, you'll learn how to inspire adult learners, the importance of having clear purpose, and how to navigate power dynamics in a group. You'll also learn a new way to plan PD that allows you to attend to details and be a responsive facilitator. The dozens of tips and tricks, anecdotes and research, and tools and resources will enable you to create the optimal conditions for learning.
The Studio Book Club consists of three sessions. Sessions 1 and 2 are complete, thank you to all who took part.
All timings are listed in London time.
---
Session 3: 05 January: 09:00 – 10:00

Design Intentionally
Attend to Details
Facilitate Adaptively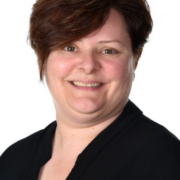 Facilitated by: Vanessa Keenan
Deputy Head of Early Years and PYP Coordinator. Raha International School, Gardens Campus
This is not only an opportunity to create a culture of professional dialogue, but share the expertise and talents of the international school community.
You are invited to join and share your thoughts or send questions using the twitter hashtag #ECISBookClub.