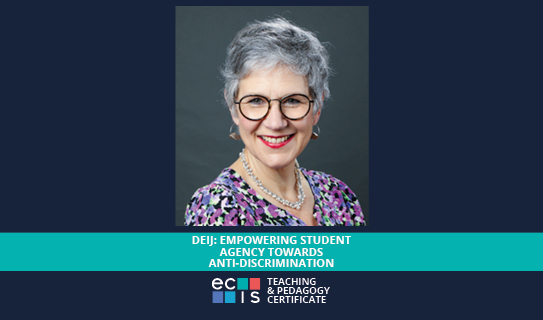 ECIS Teaching and Pedagogy Certificate: DEIJ: empowering student agency towards anti-discrimination
03 October
Facilitated by Sarah Kupke
Online
Fees: Individual course: £30 | 10-course certificate package: £240
Two timings available on the same day in order to accommodate multiple timezones:
Timings are listed in London time.
03 October 09:00-10:30
03 October 15:00-16:30 
When DEIJ is the lens through which we do everything, what does DEIJ look like, sound like and feel like in the classroom? This session explores the intentional steps we can take towards creating a classroom culture of self-care and community care where everyone is included, respected and safe.
PLUS: You can register and pay for a certificate place (10 sessions) in advance  for £240, a fantastic saving of £60. See more information via the link below.