Early Childhood Connect and Converse: A Spotlight on Phonics
31 January
17:00 (London)
Our first discussion group session, A Spotlight on Phonics, will be led by Charlotte Rands, Head of Primary at the British International School of Stockholm.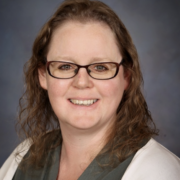 During this discussion group, Charlotte will help us refresh our knowledge of phonics and its significance in early childhood education. We will explore some strategies for teaching and enriching our environments.
Following this mini webinar, we invite you to discuss your own practice and share your successes, challenges and wonderings. Join us to celebrate the knowledge and skills of our diverse international EY community as we support each other to elevate our early childhood practice!
2023 CALENDAR
Further details will be added for each respective webinar.
FEBRUARY
A spotlight on engaging emergent readers
REGISTER HERE
MARCH
A spotlight on elevating emergent writing
REGISTER HERE
APRIL
A spotlight on supporting speech & language skills
REGISTER HERE