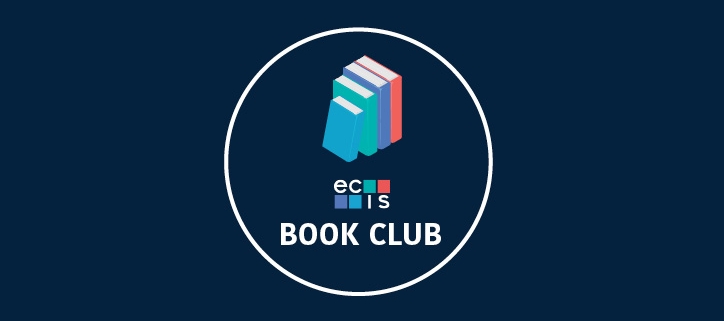 ECIS Book Club: 11 May
16:00 (London)

Our termly ECIS book club, designed to promote our love of literature in a positive & nurturing environment, is back for the second edition next month. Our purpose remains to bring our community together to learn about and discuss issues that matter to us. We will also be sharing from our recent libraries conference the list of 'Good Reads' that were compiled during the conference.
All 'isms' – ageism, racism, sexism – are socially constructed ideas.
Different kind of discrimination – including racism, sexism, ageism, ableism, and homophobia – interact, creating layers of oppression in the lives of individuals and groups." This Chair Rocks: A Manifesto Against Ageism, by Ashton Applewhite,  is an excellent book for reflecting on our own biases and how to intentionally act to address them. We invite you to join us in reading : and joining a live book group discussion open to all. A quick review of the book is below:

"Applewhite (Cutting Loose: Why Women Who End Their Marriages Do So Well, 1997, etc.), cited by Forbes as one of Forty Women to Watch Over 40, in 2017, argues convincingly that ageism—like racism and sexism—is a form of demeaning prejudice, inaccurately generalizing the experiences of older adults and promoting the idea that old age is repulsive and lonely. Drawing on abundant studies and interviews, she exhorts readers "to wake up to the ageism in and around us, embrace a more nuanced and accurate view of growing older, cheer up, and push back."
On the day we will host diverse panellists and you are invited to join and share your thoughts live, or send questions using the twitter hashtag #ECISBookClub.