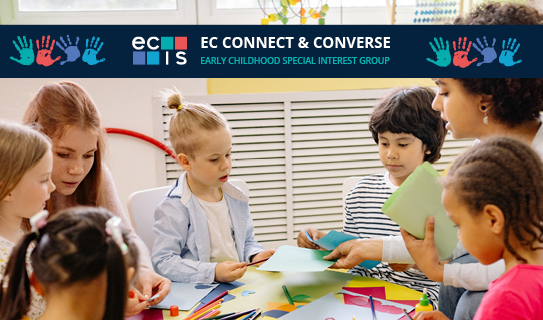 A spotlight on literacy in the first 1000 days
23 May
17:00 (London time)
This discussion group session, A spotlight on literacy in the first 1000 days, will be led by Clare Stead, trainer, educational researcher, and owner of the Baby Brain Building app –Oliiki.
Clare is dedicated to developing parenting confidence and helping children to thrive through the power of play. She has become a regular public speaker who inspires educators and parents by discussing the importance of the First 1000 days (the time from conception to two) and creating an accessible curriculum for early engagement.
This session is for parents and early childhood educators who want to build a repertoire of knowledge and resources supporting literacy learning in the first thousand days and beyond. Join us to connect and converse with our diverse international Early childhood community as we support each other to help children thrive.
Learn more about the Early Childhood Special Interest Group