Building a Culture of Inclusion
Anu Monga, Founder & Chairperson at TAISI, Former Head of School, Bangalore International School
When we speak of inclusive education, we refer to an approach in which children with different skills, needs, strengths and weaknesses learn together. The school adapts and integrates the specific learning requirements of students. Not only are differences valued but, more importantly, they are celebrated. As an administrator, I have been trying my best to put inclusiveness into action. While the word 'inclusion' can easily be found in every international school setting as part of the vision, mission, curriculum, or learning principles, we need to ask ourselves whether it is reflected in the school itself.
Journey to inclusion
I could say that my journey began very accidentally twenty years ago, when on the day of my interview for the position of Head of School, while walking around the school to get a feel of the space, I saw a boy sitting outside the classroom and felt that something was not right. When I asked the teacher why he was excluded from the classroom, she mentioned that the child was not able to understand anything and that handling him was beyond her capacity. Later on, I got to know that he had cerebral palsy and cognitive impairment. Shaken by the incident, I went inside the office and expressed to the School Board that if I was hired, I would like to ensure that this would not happen again, after which they gave me a green signal to initiate a change.
The first thing I did was to hire special educators, which marked the beginning of the Learning Centre journey. The most important change, however, was to move away from the idea of 'handling' children, which we perceive differently to 'nurturing' them, and creating real learning opportunities. I could say that was where my journey began, but truth be told, it began when I, myself, was a child growing up in Kashmir. I remember my teachers treating me different merely because I was left-handed. Teachers used to tie my left hand forcing me to use only my right hand.
The inclusive education environment
Although inclusive education is built and advocated on the principles of equity, more than anything else, experience has taught me that it requires a commitment of care. Apart from providing resources such as hiring the right staff, building facilities, and professional development opportunities, it is about building a culture of inclusion which is founded on awareness, sensitivity and resilience.
Every child in my school has an individual lesson plan; in some cases, students are fully integrated into all the classes, and in other cases it is a mix of integration and having their needs met through an individual lesson plan by specialised teachers. The needs can include visual impairment, autism spectrum disorder, attention deficit disorder and learning difficulties, along with emotional, behavioural, language, speech, and communication disorders. Students who are unable to cope in the mainstream educational set-up can participate in the IGCSE and open schooling programme.
Cultural change
Working in India especially requires one to be very sensitive since awareness about inclusive education is still very much in its initial stages. The Hindi film Taare Zameen Par ('Stars on Earth'), which addressed dyslexia, helped in creating more general awareness and acceptance about this, but there is still a long way to go. What we eventually need is patterns to be changed, and I believe that success is connected to our intrinsic motivation. While advocacy is important, we have to be careful not to overlook what drives us. Let us be honest with ourselves: why are we doing this? Is it because it is a trend, because it looks good, or because policies demand us to do so? The reason why this matters is because sometimes the motivation can mould the pattern, and when that happens there is a stronger force that drives change.
There are many instances where I faced parents in tears because they found it difficult to accept their child's situation, or where parents persistently refused to accept certain learning interventions, or situations in which I or the staff had to deal with anger outbursts. I remember an incident when a parent refused to accept that his child had autism. The child was exceptionally talented in music; whatever anyone would hum the child would be able to translate into notes. I even ensured that the child was admitted into one of the top music schools in India, but all was in vain. The parent did not want this and persisted on his child taking the IGCSE exam which he kept on failing, and slowly we witnessed the child's confidence fading away. One day the parent called me up in tears: "Who will take care of him after I die?"
Nothing can prepare you for this. However difficult it may be, I always try to keep an open mind, visualise the child and remain compassionate. As an educator you know that acceptance and harmony at home makes a real difference for each child.
Inclusive education includes much more than we initially think of. Once, parents came to meet me and told me that their two children were not getting accepted into any international school because of their gender identity. I chatted with the kids and accepted them on the spot. Today, one of them is a famous artist and the other one runs a chain of beauty salons. Over the years I have witnessed many beautiful stories: from a visually impaired child getting acceptance into Brown University, to a child with severe dyslexia winning the Princess Diana Cup for Art.
Developing a skilled professional community
To build a culture of inclusion takes work and a community-wide approach. The growing demand for Learning Needs trainers led me to develop the professional development platform under the TAISI umbrella where we curate regular, ongoing learning events for teachers, leaders and students within the region. We have organised workshops and training for schools across India to build a culture of inclusion. Beyond India, I am part of the Advisory Board of Next Frontier Inclusion, which supports schools across the world on their journeys towards inclusion. My next step is a new initiative I'm working on called 'Structures of Joy', of which one of the main pillars is to promote inclusive education. The journey continues.
.
ABOUT THE AUTHOR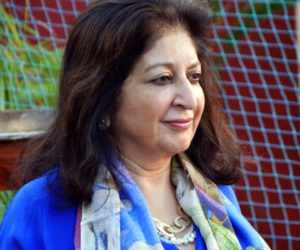 Anu Monga is recognised for her leadership of international and inclusive education in India. She has led schools in New Delhi, Kodaikanal, Mumbai and Bangalore.
Contact Anu via her LinkedIn profile.
https://www.ecis.org/wp-content/uploads/2020/11/inclusion-scaled.jpg
1920
2560
ECIS
https://www.ecis.org/wp-content/uploads/2018/06/logo_temp.png
ECIS
2020-11-05 06:56:37
2023-01-25 14:37:55
Building a Culture of Inclusion