Why observing a music lesson can benefit a modern language teacher
Isabelle Wolfe
Language Teacher, International School Aberdeen
Instrumental instruction shares a lot of common traits with language instruction. More importantly, modern language teachers can improve their instruction by observing music lessons.
Noam Chomsky developed in the 1950s the theory of universal grammar whereby he argues that language is wired in our brains as we are infants and consequently we are born to use languages. Chomsky argues that very young children can distinguish a verb from a noun for example and that even in languages where the syntax might differ from the child's mother tongue, the brain is wired to recognise word functions. All human languages, even though they seem to be extremely different in their sounds, syntaxes, pronunciation or scripts share some fundamental similarities.
A new research from Harvard University by Martin Leigh shows that music also carries a set of unique codes and patterns, which are in fact universally understood. This indicates a very strong similarity between music and language. Similarly to a child innately recognising grammar in his own language, the findings of the Harvard research indicate that music regardless of its tonality, tempo and ornamentation  can be understood universally by people independently of their cultural backgrounds.
Language teachers can learn tremendously in terms of feedback from their music colleagues. Feedback, to be effective, should entice the student to think. If feedback consists in looking at a piece of work, write a comment and hand the work back, there is little chance that that feedback will be effective. As Dylan William demonstrates in his paper The secret of Effective Feedback, praise given to students on their performance has a reverse effect and lower achievement. On the contrary giving feedback on what the student needs to improve and how to improve has huge effects on students achievements. John Hattie in his book called The Power of Feedback supports the idea that praise interferes with learning as it is directed at a person.
In short, effective feedback being intrinsically linked to responsive teaching and focused on making the student think rather than having an emotional reaction has a higher impact than feedback given entirely by the teacher. Music teachers consistently delivers feedback that will inevitably trigger some response in the student as it is concise and targeted to the areas that the student can fix straight away. Similarly a modern language teacher will correct for example a student's oral abilities by providing explicit strategies that the student can implement immediately.
Instrumental lessons offer a high level of self-regulation feedback which is  described in the works of Zimmerman and Schunk as  "the processes whereby learners personally activate and sustain cognitions, affects, and behaviours that are systematically oriented toward the attainment of personal goals." This feedback enables the learners to monitor their own performance and initiate their own strategies to achieve a better performance. This type of feedback is indeed very effective as the teacher acts as a prompts for the student to think about his performance. Instrumental teachers use this type of feedback regularly as the performance of a piece of music is the ultimate goal. In this sense music teachers driver feedback that is effective as it is self regulated as well as concise and precise with the ultimate goal of a performance. Student know exactly what they need to improve and how. 
A music teacher will be extremely specific in the position of the fingers or the mouth or the posture of the body. This is the most effective feedback that one teacher can give as it is immediate, detailed and based on formative assessment. 
Another similarity between language teaching and music instruction is that both subjects require a lot of practice. A music teacher would expect his students to practise at home extensively. How do you go from one single note on a piano to mastering a scale? How do you go from saying isolated words to answer a question confidently in a foreign language? The answer in both situation is practice.In both subjects, modelling from the teacher is the key to help raise students achievement and fluency. 
A final similarity between music and modern languages is the end result that both subject teachers are striving for. That is performance. A music teacher will prepare his students to perform for an audience. Language teachers prepare their students to perform orally so that they can communicate with a foreign audience. The end result of the instruction is very similar. In both subjects, students aim to communicate.
Language and music teachers share a lot of common features; they both teach a subject that is universal in terms that any human can communicate with language whether they are sounds put together to form words or music. Both are intrinsically wired to our brain and ancient skills. We can learn a lot from music teachers in terms of feedback and practice. They both require an active participation fo the student. Language acquisition is different from learning other subjects.
We have to treat language as a different kind of subject matter and therefore it should be treated differently than other subjects. History, science, maths and English are content courses whereby knowledge is taught, demonstrated and ultimately assessed and tested. Language acquisition assessments as well as musical performances should focus on the progress the students are making and proficiency outcomes.
REFERENCES
Dylan Wiliam: Feedback on learning – Transcript,
https://education.gov.scot/media/1mrblr3j/assess13-dylan-wiliam-feedback-on-learning-transcript.docx. Accessed 6 February 2023.
Ambridge, B., & Lieven, E.V.M. (2011). Language Acquisition: Contrasting theoretical approaches. Cambridge: Cambridge University Press.
Chomsky, N. (1965). Aspects of the Theory of Syntax. MIT Press.
Pine, J.M., Conti-Ramsden, G., Joseph, K.L., Lieven, E.V.M., & Serratrice, L. (2008). Tense over time: testing the Agreement/Tense Omission Model as an account of the pattern of tense-marking provision in early child English. Journal of Child Language, 35(1): 55-75.
Rowland, C. F.; & Noble, C. L. (2010). The role of syntactic structure in children's sentence comprehension: Evidence from the dative. Language Learning and Development, 7(1): 55-75.
Skinner, B.F. (1957). Verbal behavior. Acton, MA: Copley Publishing Group.
Theakston, A.L., & Lieven, E.V.M. (2005). The acquisition of auxiliaries BE and HAVE: an elicitation study. Journal of Child Language, 32(2): 587-616.
Asprou, Helena. "Music Is a Universal Language, New Harvard University Study Proves." Classic FM, Classic FM, 9 Jan. 2020, 
Hattie, J., Gan, M., and Brooks, C. (2017). "Instruction based on feedback," in Handbook of Research on Learning and Instruction, 2nd Edn., eds R. E. Mayer and P. A. Alexander (Thousand Oaks, CA: Routledge), 290–324.
Hattie, J., and Timperley, H. (2007). The power of feedback. Rev. Educ. Res. 77, 81–112. doi: 10.3102/003465430298487
Zimmerman, B. J., and Schunk, D. H. (2011). "Self-regulated learning and performance: an introduction and an overview," in Handbook of Self-Regulation of Learning and Performance, eds B. J. Zimmerman and D. H. Schunk (New York, NY: Routledge/Taylor and Francis Group), 1–12.
ABOUT THE AUTHOR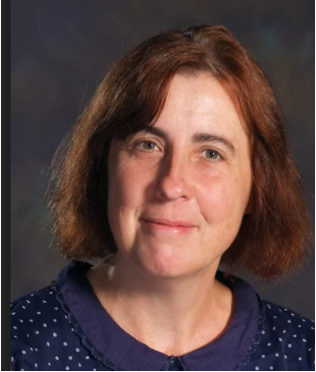 Isabelle Wolfe is the Language Subject Leader at the International School Aberdeen.  She teaches French in Middle and High school as well as the French Mother Tongue programme to our French native students. Prior to teaching at ISA, Isabelle taught in England, Australia, and Egypt.
https://www.ecis.org/wp-content/uploads/2023/02/piano.jpeg
1080
1920
ECIS
https://www.ecis.org/wp-content/uploads/2018/06/logo_temp.png
ECIS
2023-02-07 08:21:24
2023-02-07 08:42:44
Why observing a music lesson can benefit a modern language teacher