Michael Thompson, Director/CEO of Hillel Academy, Kingston, Jamaica

.
What is expected of a Board in today's world?
(This article first appeared in International School Leader Magazine, October 2020 issue.)
I was recruited for my present job in 2019 because of my experience and yet nothing that I had experienced in a long career in international school leadership had prepared me, or any Head, for the events that have rapidly evolved in 2020. The international school community has shown that it will emerge from this global pandemic in a new and potentially better position due mainly to the sharing and caring of the international school's community and flexible, decisive board and school leadership.
In its simplest form, the main responsibility for the Board, pre-COVID-19 was policy and oversight of school finances. The rapidly changing situation caused by the global pandemic has required a different mindset where the board and school leadership had, by necessity, to respond effectively and quickly to the rapidly involving situation. I will give an example of one week in the life of our international school:
Monday, March 9th – The accreditation visitor informed me that much of our teaching was very old fashioned with minimal use of technology.
Wednesday, March 11th – In anticipation of a worsening coronavirus situation I wrote to parents and said from Friday 13th students should keep their books at home.
Thursday, March 14th – The first COVID-19 cases were reported in Jamaica and we announced school closure.
This was followed by a weekend of the most committed staff professional development on how to use technology as the medium of instruction.
Monday, March 16th – The campus was closed but school re-opened with online education. Many mistakes were made but we continued working and learning and by the end of the Easter break we had an online programme we were proud of and comparable with many in the international schools' world.
However, we were faced with a crisis. The country's economy is largely based on tourism and the island was in lockdown. Consequently, many parents had financial difficulties. We have a very attractive campus and strong co-curricular programme, both of which were not available due to campus closure. When this was added to the difficulties parents had in guiding their young children's online education, there was a demand for a fees reduction.
Response from the Board
The Board reacted promptly. Senior leadership produced various cost-cutting scenarios and we were able to reduce the term three fees and maintain most of our student enrolment. We began the 2019/2020 academic year with 702 students. We had more student withdrawals than usual during the year, without enforcing the usual financial penalty for withdrawal which was unrealistic in these times. We commissioned a professional video showcasing our use of technology in education, and opened the new school year with 702 students, online, at last year's fees level. This was only possible with the support of a flexible, responsive Board.
Preparation for a new and different year
As a leader who believes in empowering others, I set up a task force for planning the school's re-opening in September 2020 and had expected to involve the full Board and parents as much as possible. According to reports on the weekly Association for the Advancement of International Education (AAIE) online conversations, many schools have succeeded with that model. But that was not how we developed, in reality.
Teachers, and parents, who were burnt out from the unusual four months of online education as well as all the other changes in their lives, needed a break. And so, we decided to keep the community informed with regular newsletters and to involve them by obtaining their opinions through parent and teacher surveys. The drive for preparing the school for the anticipated re-opening of campus, with student safety as the priority, was led by the Senior Management Team, Board Chairman and Finance Committee with regular updates and additional meetings for all other Board members.
A leadership model through crisis and change
In the crisis caused by the coronavirus, we discovered that our community expected and needed clear and decisive leadership. They wanted reassurance that the school was rapidly evolving to provide for the safe and appropriate education for their children.
The community wanted to be consulted but expected the board to show leadership. We found the 'executive' model, of a dynamic, hard-working School Management Team supported by a fully informed Board Chair, to be the most effective way of leading this school out of crisis mode. In my opinion this was only acceptable for a maximum of four weeks but moved us into planning for the future sustainability of the school.
I am a firm believer in open governance and community decision-making but, in these times, the more streamlined model was required in order to respond to the unique situation that we faced this year. Now, as we return to the new reality, the Board must be prepared to revert to its usual, more distant role of overseeing the direction of the school.
The global pandemic forced schools to totally re-think their purpose and delivery of international education. I firmly believe that we must take the positives from this time and move forward confidently. Past norms have been challenged and often found wanting. The international schools must continue with the best of its practices and incorporate the new achievements in order to develop and move forward.
Advice for Board and Leadership collaboration
The key school relationship is between the school Head and Board Chair; work on it.
AAIE is providing an outstanding source of ideas and support through its weekly online conversations.
Keep wellness and sustainability a priority. We are asking a huge amount of ourselves and our colleagues. If we are to lead them, we must look after their, and our own health.
It is essential that Board members understand their roles. An excellent, easy way to achieve this is by using the Educational Collaborative for International School's (ECIS) Board Governance Training online platform.
The school community deserves to see clear, decisive governance and leadership.
Boards should mirror their community in terms of diversity.
Grow your own talent; perhaps schools should re-think their recruitment strategy as a core, professionally developed local teachers and administrators provide stability in uncertain times.
Always be moving forward. To remain in the same place does not work in international education.
ABOUT THE AUTHOR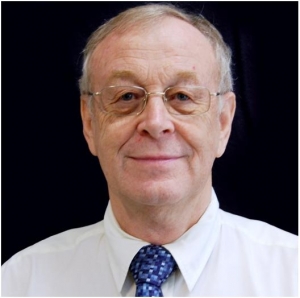 Michael Thompson is Director and CEO of Hillel Academy in Kingston, the largest international school in Jamaica http://hillelacademyjm.com/
Connect with Michael on LinkedIn or Twitter @mickthompson49
https://www.ecis.org/wp-content/uploads/2020/11/board-scaled.jpg
1704
2560
ECIS
https://www.ecis.org/wp-content/uploads/2018/06/logo_temp.png
ECIS
2020-11-02 15:01:59
2020-11-02 15:26:28
What is expected of a Board in today's world?