It's All About Relationships
Promotional article from The MARIO Framework
Graeme Scott
Executive Chairperson, The MARIO Framework
We've had Baby Boomers, then Generation X. We've had Millennials, Gen Y, Gen Y-not, and now Generation Alpha. Many apparent differences have been identified between each of these generations, some of them have substance while others will be consigned to the fiction sections of our libraries. We often seek to identify the differences between each generation, but what about the elements that unite us? I was born in 1964, which makes me a Baby Boomer…but only just.  I was born on 29th of February to be exact, which was a source of endless fun and elementary mathematics for the ten-year-old children I taught, but it is now used by colleagues to poke fun at my real age. "Wow, even your real age divided by four is getting big now!" The most important things in my life are not restricted to Baby Boomers but are common across all generations.  For example, the relationships we all develop throughout our lives are so precious to all generations and all cultures. This became most apparent during Covid-19 when many of us were restricted to an online relationship with those we hold most dear.  For those of us living overseas, our exciting international lives were significantly impacted by the challenges we faced when attempting to travel to see loved ones.  Many of us are still facing these difficulties and some, like myself, decided that this might be an appropriate time to return to home base to be within touching distance of family, at least for a while.
Early Childhood
From the very beginning, the bonding between baby and parents is foundational and critical in the projection for their future mental health and resilience. Anecdotally, we are familiar with testimony from parents who experience an unusually powerful sensation at the moment of their child's birth. They speak of being willing to sacrifice anything for this tiny human that just entered the world. Life is changed forever at that second, and for the child, these relationships are the first of many that will shape their trajectory and their life.  From early games such as peek-a-boo, to the security-seeking grab of mum or dad's leg when faced with something or someone strange, the bond between child and parent is critical.  Starting nursery or kindergarten for the first time and leaving parents can therefore be traumatic for some children.  The shift from being the sole focus of attention at home, to being one child amongst many, where care and communication is divided multiple ways, is understandably difficult to manage for many children.  Fortunately, early childhood practitioners are highly skilled and understand the importance of regular one-to-one conversations with every child in their class.
Relationships at School
As we pass the early childhood stage and head to school, relationships are again instrumental in our flourishing. Having moved around the world several times with children in tow, I know how important relationships are to my kids.  Our internationally mobile students are constantly making friendships, only to see them reduced to an online version of themselves when either they or their friends move on to different locations around the globe.  For new students, what actually happens in the classroom can be less of a concern to them as it is a relatively controlled environment.  However, what happens at break time and what happens in the lunch hall can be moments of real stress and anxiety.  Who will play with me?  Will anyone sit with me to eat?  Who can I tag along with, and will I be viewed as a burden?  These are real questions children wrestle with as they strive to fit into their new learning environment.
I was one of those students who, even at the age of 15, spent the last part of the lesson before lunch strategising about where I would sit in the cafeteria, what I might say and to whom.  My favourite teachers and those I learned most from were always those that invested in a relationship with me that was deeper than the norm. Outside of lessons, they spent time with me talking about sport, home life and television (yes they did exist then!). Sadly, the inverse is also true. Now at the age of 57, the subject areas I still struggle in correspond with those teachers who didn't seem particularly bothered whether I turned up or not.  Relationships are built on trust and can also be fractured by a perceived loss of trust.
Research demonstrates that one-to-one conversations strengthen students' cognitive processing and facilitate behavioral modelling.  They also support the fostering of a growth mindset, provide real-world meaning and contextualisation, and build a positive student-teacher relationship.  However, the challenge of constructing such conversations on a regular basis with all students is not to be underestimated.
The MARIO FRAMEWORK
At The MARIO Framework, we recognise the importance of building trusting relationships on a deeper level with students. We do this through powerfully constructed one-to-one learning conversations. Even a five-to-seven-minute conversation, carefully designed, can be a critical catalyst for learning and wellbeing.
MARIO is an acronym for Measurable; Ambitious; Research-informed; Innovative; One-to-One learning centered.  Although the framework is appropriate for all students and provides them with the tools they need to become self-directed learners, we currently work predominantly with students who have diverse learning needs. Our approach has had startling results; to be precise, an effect size of 0.91 on student learning, measured through a 6-year retrospective study.
Everything we do at MARIO is based on a huge database of research and evidence because we believe that with the limited time we have to make a difference, we need to ensure every minute counts.  Our MARIO educators have seen the approach work extremely well with students in a wide range of schools, but to have our principles backed by a veritable mountain of research is extremely reassuring. It allows us to build further relationships of trust, this time with our stakeholders.
There are three elements to the MARIO Framework.  Free research summaries are provided – we invite you to head over to our website and sign up for 'The MARIO Memos.' We also offer cutting-edge professional development through a range of flexible courses, the gold standard being the MARIO Educator Certification. This highly successful and robust course, already completed by teachers in almost 20 countries, can be taken with a cohort over a period of eleven weeks or can be accessed asynchronously, pacing out one's learning over as long as a year. The third piece in the MARIO suite is an innovative and unique software program that connects learning support teachers, mainstream subject or class teachers, parents, and school leaders with the student in the very center of these supportive relationships.
A Unique Software Solution
The 'MARIO for ME' software will not only enable students to connect with those teachers who can help them, it will also take care of compliance and accreditation needs, whilst promoting school-wide professional growth and innovation. The software makes the IEP process more meaningful, while reducing the paperwork burden for educators. Schools will gain valuable information about what is happening in students' classes and will be able to quickly and easily monitor and share their achievements and progress in academic and social-emotional learning.  It will connect students to all those who are in a position to support them, and is therefore an extension of the relationships that matter most.
Educators, whatever generation they belong to, find commonality in a desire to develop relationships of trust within learning communities, and in particular, with our students. The vision of The MARIO Framework states, 'Empowering ALL students to flourish as self-directed learners.' However, before our students can be empowered, we need to connect with them in a meaningful way, with real empathy.  We then work with students to identify a focus for powerful 1:1 learning conversations, before by activating them leveraging the highest-impact teaching strategies.  Only then can they be truly empowered.  The MARIO Framework supports students in moving purposefully through these stages, on their journey towards self-direction.  Learn more about how you and your school can be part of the MARIO movement.  Please get in touch with me or check our website https://marioframework.com/.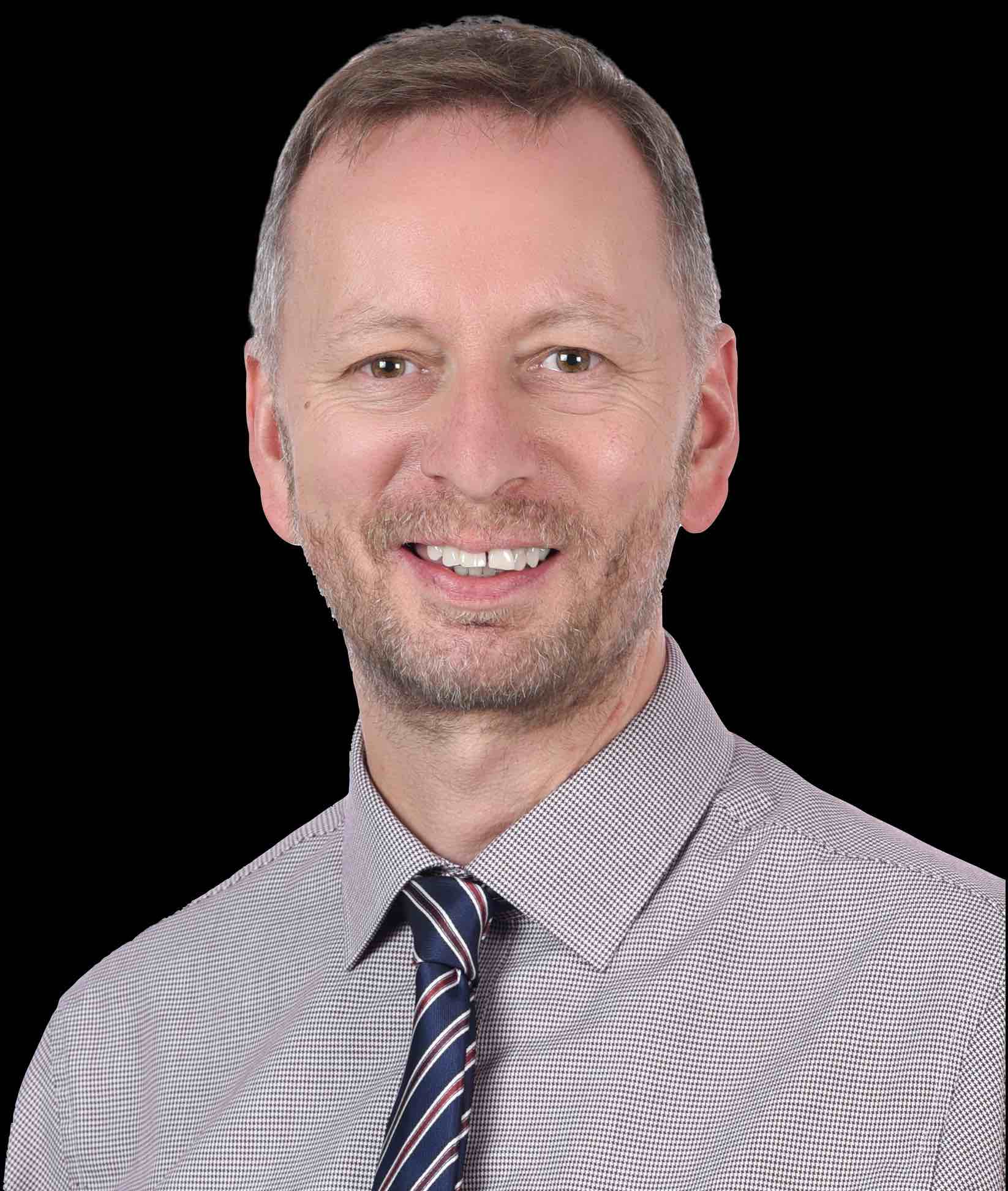 ABOUT THE AUTHOR
Graeme Scott has 37 years of experience in education, with 26 of these in leadership positions in Hong Kong, Dubai, The Hague and Bangkok. He is also an accomplished keynote speaker and an educational consultant. Graeme's areas of expertise include a deep understanding of the learning process, school leadership and the development of organisational culture.
Graeme has been Head of an outstanding UK state school and has also worked as Principal at the International School of The Hague, in the Netherlands for seven years, followed by six years at the International School Bangkok. His most recent role was as Founding Director of Fairgreen International School, the Middle East's first fully sustainable IB school. His roles now include Executive Chairman of The Mario Framework, an organisation that supports students with specific learning needs in becoming self-directed learners.
https://www.ecis.org/wp-content/uploads/2021/10/kids_laptop.jpg
1280
1920
ECIS
https://www.ecis.org/wp-content/uploads/2018/06/logo_temp.png
ECIS
2021-10-13 13:50:11
2021-10-13 13:53:31
It's All About Relationships