Jeff Bradley
Director, Commission on International Education at NEASC
Rethinking what Learning Means
.
The College Board cancels dozens of test dates across the globe. More than 1,600 higher education admissions offices drop their standardised testing requirements. Counting 'seat time' in schools is sacrificed to keep students safe – and yet still learning. Strict grading rubrics are tossed in favour of simple pass/fail grades. Such bedrock elements of schooling have faced criticisms for generations. It took a global pandemic for some to crumble, or at least to stumble.
So, let's now ask ourselves, do these once-unassailable features of schooling offer enough benefits to outweigh their drawbacks? Do they deserve to live on post-pandemic? Can we continue to tolerate the many unintended consequences of outdated systems?
Historic intention
Before deciding if some structures and systems have outlived their purpose, it helps to know what their original purpose was. To be sure, much of today's schooling architecture was erected in times and places facing much different circumstances than we face today. The College Entrance Examination Board – the 'College Board' – grew out of the muddle of late 19th century American education, where individual colleges and universities issued separate admissions tests to applicants, and where the quality of high-school preparation in America's decentralised school system was uneven and unpredictable. A College Board exam gave a standardised and fair opportunity to all applicants. Or did it?
As the US entered World War I, the Army Alpha test was administered to 2 million recruits to help military officials hire, rank, sort and assign its soldiers and staff. That early IQ test with its coolly calculated outputs led directly to the creation of the College Board's first SAT exam in 1926. Standardised testing and the College Board grew in proportion to the rapidly expanding American middle class and college-bound population. Confidence in how to efficiently organise people and institutions gradually embedded itself in the American landscape, crossing borders as American schooling spread abroad.
Seat time and GPA
The so-called Carnegie Unit, a common measurement reflecting seat time in specific courses toward meeting a required minimum of units – or credits – started as a measuring stick not for learning in schools but for teaching in universities. Philanthropist Andrew Carnegie's enormous donation to establish a fund for retired professors depended on a reliable standard of time since only full-time professors qualified – hence, teaching time became the standard measure. Soon that same standard migrated to high schools, and to the other side of the classroom where the students sat. And sat. Most student transcripts in US-style high schools around the world still count seat time (i.e., credits – usually 20–25 over a 4-year period in a distribution of subject areas). Since late March, many seat-time counters have simply looked the other way since learning online is not easily measured by seat time.
Single-score ratings – think grade point average (GPA) – arose from the early 20th century fixation with numerical ranking, efficiency and the belief that "the purpose of schools was not to educate all students to the same level but to sort them, according to their innate level of talent," with weaker and stronger students all deviations from the all-important 'average' student. (Rose, 2016) Today, this spotty inheritance from earlier generations of educators and bureaucrats groans under the weight of a global pandemic.
Old habits die hard
Generations of students and recent research suggest that many of our closely held beliefs and structures around schools have outlived their usefulness. Notably, Carnegie Foundation President Henry Suzzallo publicly recognised that their vaunted standards to measure learning were impaired, writing: "None recognizes more clearly than the Foundation that these standards have served their purpose… They should give place to more flexible, more individual, more exact and revealing standards of performance as rapidly as these may be achieved." When did the President Suzzallo admit this? In 1934! Old habits die hard. To confront old habits and structures that may have outlived their purposes is to bravely face the future. Here's how we can start:
Question our closely held assumptions, including those that powered our own (highly successful, above average!) personal educational journeys.
Reflect on the world of today and what our students will face in 5, 10, 20, 30 years when they will have a significant influence on local, national and global matters.
Embrace pathways to "more flexible, more individual, more exact and revealing standards of performance," as relevant an approach as when first articulated 86 years ago.
Rethink the role of learning in school. If learning – not test scores, not GPA, not seat time – is what we really value, then we should design everything at school that way. The Mastery Transcript Consortium (www.mastery.org) offers a compelling, learning-focused, individualised record of student learning recognised by more and more universities, giving teachers license to focus more on mastery than measurements.
Reach out. Our own community of NEASC-accredited schools pursue an accreditation protocol that puts learning at the center and invites frequent sharing and collaboration. Schools are held to clear foundational standards while seeking to live out 10 learning principles; a format that we believe makes sense now and in the future.
A more recent president of the Carnegie Foundation, Lee Shulman, expressed the challenge we all face in moving forward, writing in 2013, "There is nothing simple about measuring the quality of learning. The reason for the robustness of the Carnegie Unit is not that it's the best measure, just that it's much more difficult than folks think to replace it.
What do you think about the points raised in this article? We'd love to hear your thoughts below.
About the author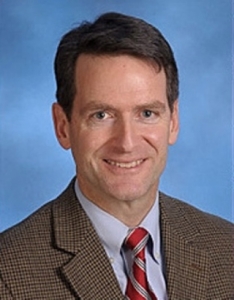 Jeff Bradley is the Director of the Commission on International Education at NEASC www.neasc.org. Formerly Headmaster of TASIS – The American School in Switzerland, Jeff served as a NEASC Commissioner from 2009 to 2015, and has conducted accreditation visits to dozens of international schools. Connect with Jeff on LinkedIn.
https://www.ecis.org/wp-content/uploads/2020/12/Screenshot-2020-12-16-at-18.45.49.png
738
1624
ECIS
https://www.ecis.org/wp-content/uploads/2018/06/logo_temp.png
ECIS
2020-12-16 18:42:32
2020-12-16 18:51:43
Rethinking what Learning Means